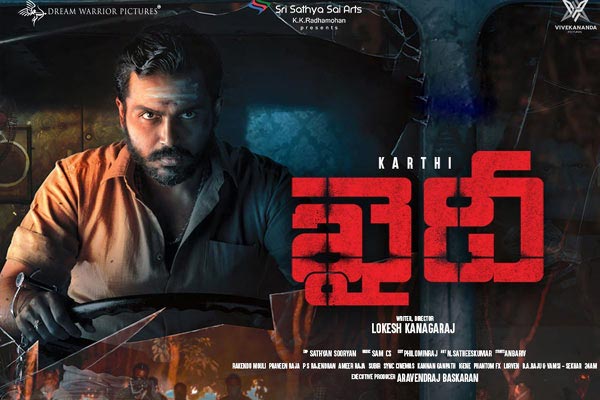 Barring the solo hit 'Khaki', Karthi has witnessed only flops in the last three years. With flops galore, his market came crashing down. Despite mastering the Telugu language and promoting his movies in Telugu states aggressively, his market has not seen any growth of late.
 
His latest film 'Khaidi' didn't take the big opening on the first day for this reason. Only after good ratings coming in and word-of-mouth has started spreading, theaters began witnessing footfalls. Surprisingly, the movie has seen a huge jump on the first Monday indicating that the thriller has clicked with the audiences. The film has passed the crucial test on Monday. 
 
This film has given a huge boost to Karthi's career. Needless to say, flabbergasted Karthi has already announced a sequel to this thriller.