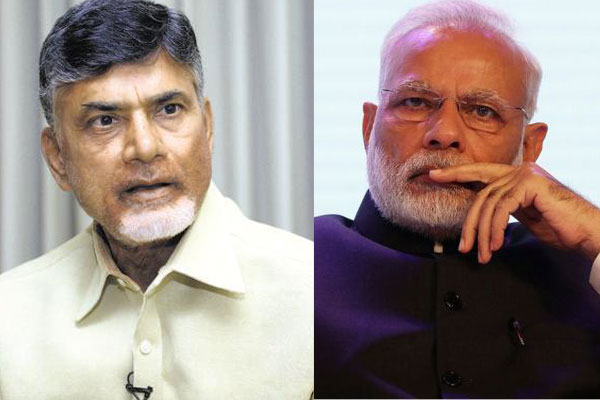 AP CM Chandrababu Naidu has hit back at PM Modi for violating established norms with regard to the central institutions like the NIA, CBI, RBI etc. Naidu took strong objection to the NIA taking over the investigation into the 'Kodi Kathi' case involving the knife attack on Opposition leader Jaganmohan Reddy in Vizag airport two months ago. While the NIA should take up only those cases concerning foreigners' involvement, it is being forced to take up politically motivated cases as well.
Naidu is upset that Modi is throwing to winds all established procedures and democratic processes by doing with the system as per his whims and fancies. CBN shot off an open letter to Modi writing his objection to the happenings with regard to the Kodi Kathi case. The AP Police have concluded investigation in this case, saying that there was no murder attempt on Jagan and also there was no political conspiracy behind the attack.
But the Central government had transferred the case to the NIA which has taken up the investigation amid objections from the AP government. The involvement of NIA in this case reflects the violation of Centre-State relations which should not be disturbed in a federal and democratic set-up. Naidu termed it as unfortunate to hand over a personal attack case to the NIA without following the due procedures.
Telugu360 is always open for the best and bright journalists. If you are interested in full-time or freelance, email us at
Krishna@telugu360.com