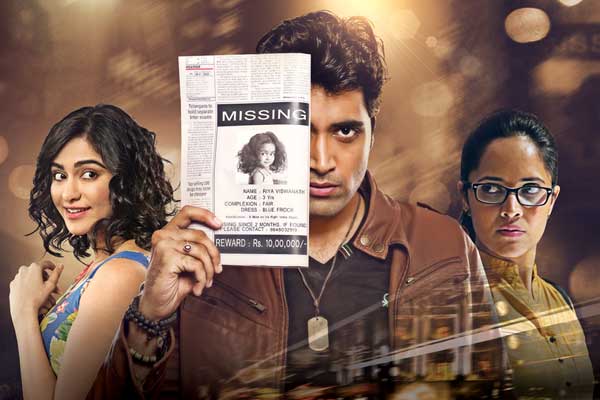 Kshanam Movie live updates
6:50 AM: Lack of commercial elements , Poor star casting limits the scope of Boxoffice of this movie
6:50 AM: With Nice climax Movie Ends ! Good attempt by Debuntante director Ravikanth , nice story by Adavi Sesh
6:30 AM: Too many murders and deaths .. though the suspense is maintained , it may not appeal all
6:15 AM: With shocking bit , Interval ! Not bad so far ! Realistic but Amateurish direction.
5:50 AM: After police gives up investigation about the Case , Rishi takes it up privately
5:40 AM: Shwetha's daughter gets kidnapped and in helpless situation she calls Rishi for help ! Stage set for crime suspense thriller
5:30 AM: Adah Sharma looks ok but struggling to emote ! Handsome Adavi Sesh is Ok. A Quick flashback love story and a song ends
5:20 AM: Rishi , an executive in San Francisco , gets an important call from his ex- lover shwetha and travels to India.
5:10 AM : Show Time
"Kshanam" is the latest upcoming film starring Adivi Sesh and Adah Sharma in the lead roles. Anchor Anasuya, who created sensation with the popular TV comedy show Jabardasth is playing an important role in Kshanam telugu movie. … * The story is all about the missing daughter of Adah Sharma. Kshanam is produced by ace producer Potluri Param.