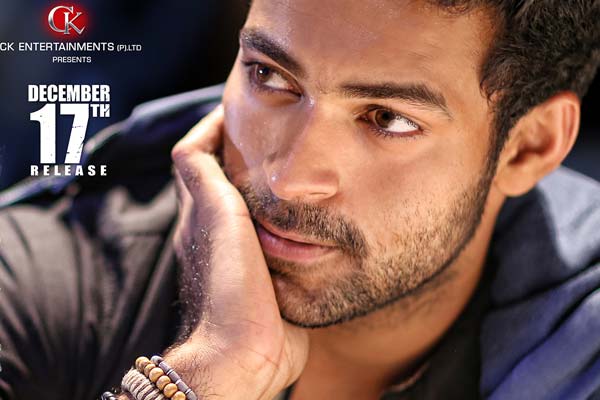 LOAFER LIVE  UPDATES :
LOAFER REVIEW
7:30 AM: The End ! Disastrous movie from Puri Jagannadh ! No sentiment , No comedy No Action, No Proper treatment , No good songs
7:25 AM: Illogical scenes and fights. Tough to sit through…
7:10 AM: Puri Jagan mark hard hitting dialogues are missing, same with his mark hero characterization. Totally off mark.
6:50 AM: Varun Tej who proved his acting capabilities in Kanche, did well in couple of scenes in Loafer too. Wish other elements of the movie supported his effort.
6:50 AM:Sentiment song " Suvvee Suvvalamma " is Good !
6:45 AM:Raaja  warns Mukhesh Rushi(Mother's Brother) family. In couple of scenes director is trying to evoke emotions with no avail !
6:30 AM: Realizing Revathi is alive , Raaja ( Varun )  visits her place and tries to get her acceptance !
6:20 AM: Interval ! It is tough to understand why would any one make such a flat movie with nothing to offer for audience. Especially from big league director like Puri Jagan !
6:05 AM: Second song "Nuvve Edustunte" , Third song " Jiya Jalein " are nothing to talk about.  3 Songs over in first 55 minutes !
6:00 AM: Close to one hour of the run, movie is very flat so far with no substance
5:54 AM: Mouni ( Disha ) is a Girl who runs away from Home, comes to Jodhpur and settles as a Guide… Introduced to Varun Tej. Scenes between them are routine
5:34 AM: First Song " Nokkeyyi , Docheyi " is pretty average , with some sizzling movements by the Item dancer
5:28 AM: Kid grows up as Varun , shown as a pickpocketer set in Jodhpur – Rajasthan
5:20 AM: Right from childhood,Posani teaches his kid to be selfish and how to cheat people
5:15 AM: Movie starts off with a quarrel scene between couple ( Revathi , Posani ) and posani walks out the home with  Kid !
5:10 AM: ShowTime #Loafer , Runtime 139 Minutes
Loafer movie , starring Varun Tej and Disha Patani in the lead roles, is releasing on December 17th in India , premiering in USA on December 16th. Eccentric director Puri Jagannadh leads the technical crew, while senior actress Revathi,actor Posani Krishna Murali play the lead supporting roles. There are no high expectations surrounding this movie, this kind of low key release with no bandwagon might help to get positive talk if the movie could appeal decent enough to audience.
However, this movie is important for budding artist Varun Tej. This is his first attempt as a mass hero.Varun got consolation marks in his debut venture "Mukunda"( directed by Srikanth Addala), critically acclaimed in second one "Kanche" ( directed by Krish) and all eyes on him to see his comfort levels donning mass roles. Heroine Disha Patani is debuting in Telugu with Loafer,testing her luck in south.
Though sounds mass titled 'Loafer' is a mother-son story, story of a son who separated away from mother and gets back to her again. Stuffed with Puri Jaganadh mark mass characterization, this is what we know so far about this movie. Keep watching this space for "First on Net" updates.
Live updates premier shows begin at 5:00AM IST THURSDAY ( 30 minutes from Now)