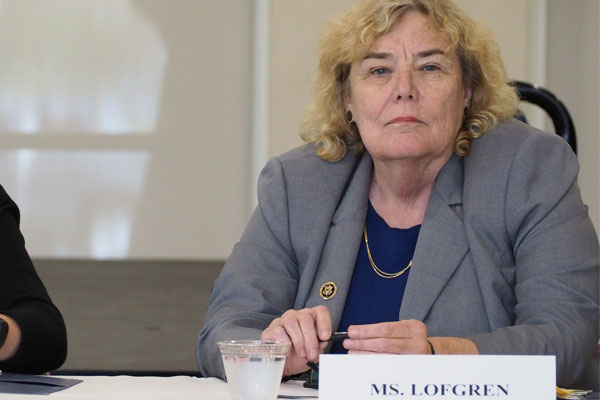 Stocks of Indian Information Technology companies took a sharp fall after the H1B reform bill was taken up by the US House of Representatives. The technology political climate is apprehensive in the Trump era. The High-Skilled Integrity and Fairness Act of 2017 was introduced by California Congressman Zoe Lofgren as reported by PTI.
The legislation seeks to double the minimum wages for such employees to $130,000 per annum from $60,000 at present. The bill comes as a major blow to Indian IT firms, particularly the ones that have businesses in the US. Wipro, Infosys and TCS shares all toppled along with other Indian tech services companies, pulling down the NSE Nifty Index.
Lofgren who extensively worked on immigration reform, plans to allot visas to companies which are willing to pay the highest instead of the existing lottery system.
Highlights of the bill
The current H-1B minimum wage of USD 60,000 was established in 1989. This new legislation doubles the minimum salary needs to for H-1B visa holders to $130,000
The bill eliminates the 'per country' cap for employment based immigrant visas so that all workers are treated more fairly and companies hire the most skilled employees disregarding the national origin.
It prioritizes market-based quota of H1B visas to firms willing to pay 200% of a fixed remuneration.
The legislation reduces visa hurdles for students and other temporary visa holders by building a bridge from F-1 student status to Lawful Permanent Residence
It stiffens employee protection by specifying that employers may not reduce beneficiary wages
The bill earmarks 20 per cent of the annually allocated H-1B visas for small and start-up employers
It aims to streamline the H1B filing requirements, remove the burden of paper work and reduce the administration cost.
The bill would require that employers first offer a vacant position to an equally or better qualified American worker before seeking an H-1B or L-1 visa holder.
Trump's rattle with Silicon Valley over immigration is becoming antagonistic. Earlier this month, Representative Darrell Issa introduced legislation to boost the salary requirement of those applying for an H-1B. The new regulation from Lofgren comes after she earlier claimed that the Issa's bill "doesn't do anything" . The immigration challenges will continue to bother the Indian IT companies especially with his administration drafting an executive order aimed at overhauling the work-visa programs.