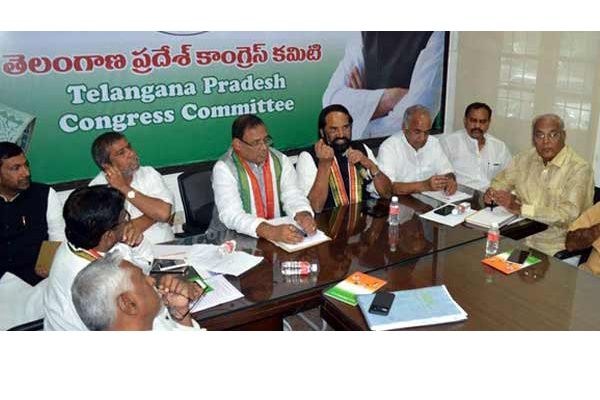 The Congress party announced that it would contest in 93 assembly segments leaving 14 for TDP, 8 for TJS and 3 for CPI. This total comes to 118 seats. The remaining one seat has been promised by Congress to Telangana Inti Party (TIP) which was formed by friends-turned-foes of KCR.
Congress Telangana Election Affairs Incharge R.C. Khuntia spoke to the media after holding talks with high command at Sonia Gandhi residence in Delhi. He said that their party had finalised names for 74 segments out of 93 and the first list would be made public on November 10. The candidates for remaining 19 segments would be finalised after a meeting with Rahul Gandhi. A final decision was yet to be taken on Telangana Inti Party.
The first list for 74 segments has been handed over to Telangana Pradesh Congress Committee president Uttam Kumar Reddy. He will formally announce the list at a media conference in the presence of other Mahakutami partners at 11 a.m. on November 10. The internal party discussions will be held on remaining 20 segments on November 11 and 12. These seats involved sorting out of rebel problems.
With this, curtains came down on the prolonged stalemate in seat sharing talks among Mahakutami partners.