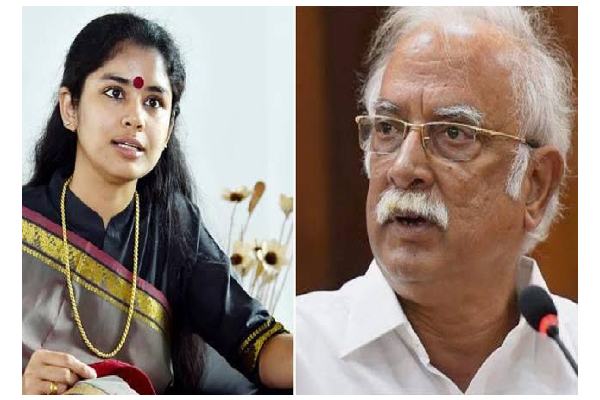 The game over Mansas Trust, belonging to the Gajapathi royalty, it appears, is still not over. Though the High Court has given the verdict clearly in favour of TDP biggie and North Andhra stalwart Ashok Gajapathi Raju, the YSRCP is clearly in no mood to relent. It is planning counter moves.
The YSRCP government is now planning to appoint a 'forensic audit committee' to look into the 'illegalities' in the functioning of the trust. The committee comprises the endowments commissioner and four joint commissioners. On Wednesday, a key meeting on endowment lands was held in Visakhapatnam ZP office. Rajya Sabha MP Vijayasai Reddy, Endowments Minister Vellampally Srinivas, ministers Kurasala Kannababu and Muthamsetti Srinivasa Rao were present.
Speaking on the occasion, Vijaysai said that they would challenge the high court order in the division bench and get the orders reversed. He said the government was committed to protect the 14000 acres of Mansas lands. He charged Ashok Gajapathi Raju with giving 6000 acres of temple lands of Srikakulam Sitaramaswamy temple and Venugopala Swamy temple in Bobbili to others. He said the Rajus were eating up lands of the Trust. He also said that a probe would be ordered into the 'fake' GO of 2016, which enabled Ashok Gajapathi Raju to sell off 115 acres of land.
All this indicates that the fight over the Mansas Trust is far from over. While Ashok Gajapathi will try to assert his rights over the Trust, the YSRCP government is trying everything it can to take the Trust into its hands. While Ananda Gajapathi Raju's daughter Sanchayita's chapter may be over, the tussle for supremacy is still open. The government will try to rein in Raju through the 'forensic audit' and also challenge him in the HC division bench. The game has only begun, according to sources.