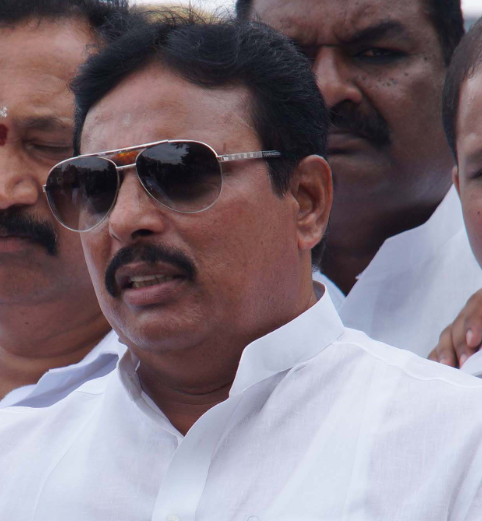 Is Greater Hyderabad's Congress strongman  Danam Nagender going to be the next target of TRS.
As GHMC is heading for elections in December Telangana Rashtra Samiti is said to be wooing the president of Greater Hderabad Congress to switch sides.
Danam, labor minister in the previous Congress government, though defeated in 2014, is an influential leader in local politics. Even though we was appointed a minister by YSR, he never grew beyond the constituency in city. So, the TRS, which is on weak wicket in GHMC, thinks, Danam, will fill vacuum in TRS with regard to leadership in GHMC.
The TRS has genuine doubts about emerging victor in GHMC election despite its government in the state.  Congress sources told telug360.com that Danam was being offered the post of mayor of GHMC.  The Congress leader is out of country to comment on the latest round of speculation. Because, there was an intense speculation about his possible switch over to TRS in August 2014 as well. But, it did not happen.
A typical Congress politician, Danam did leave Congress, when he was denied party ticket in 2004. He joined TDP, contested the election and won from Asif Nagar. But, in no time, he  resigned from TDP, quit Assembly to rejoin Congress and return to Assembly. But, those were the days of YSR. Now, Congress is in a shambles. TRS bait looks too tempting given the bleak future for Congress.