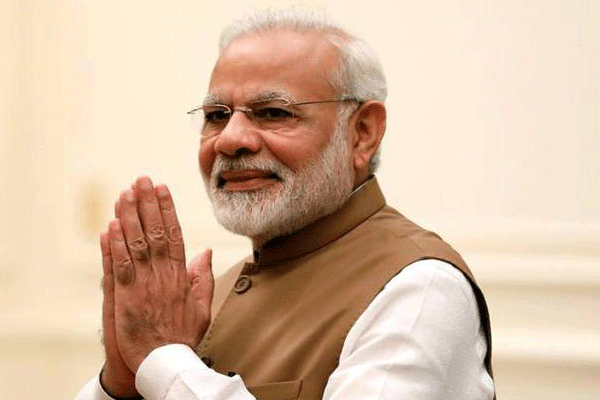 The BJP leaders have finalised the venue for the prestigious public meeting to be addressed by PM Modi in AP on January 6. The venue is Bible Mission Grounds opposite the Acharya Nagarjuna University near Mangalagiri in Guntur district. BJP National President Amit Shah has taken this decision in consultation with the state leaders.
The venue is finalised as BJP State President Kanna Laxminarayana has taken it as a personal challenge to make Modi's meet a grand success in his home district of Guntur. Nearly 5 lakh people are being mobilised from all over the state for the Modi meet. This is the first of the two meetings Modi is to address in AP in the next two to three months to explain to the people the steps taken by Centre for welfare of AP people.
Considering the differences between BJP and TDP, Modi is going to use the public meeting as a platform to counter the Chandrababu Naidu criticism on injustice done to AP in the reorganization promises. Naidu has stepped up pressure on the BJP on the issue of special status and funds to Polavaram project and also the Amaravati capital city project.
Modi's meeting will raise political temperature in AP as TDP leaders are making unsparing criticism of the BJP government and supporting the Congress party.