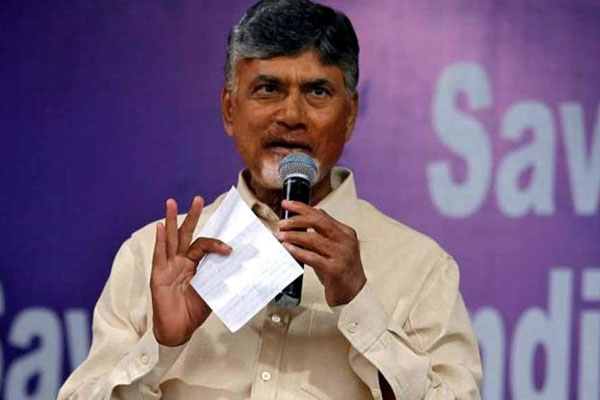 Stepping up his anti-BJP campaign in other states, CM Chandrababu Naidu is making unsparing attacks on Prime Minister Modi and his government's decisions. Naidu has said that Modi's regime in last five years is reminding everybody of the disastrous Tughlaq rule during the Delhi Sultanate period. Naidu made a bitter attack saying that because of demonetisation and faulty implementation of GST, India's growth rate came down by 2 per cent.
Chandrababu said there were reports of over 55 lakh employees having lost their jobs in different sectors because of industrial and business slowdown. It is but natural for opponents to call others Tughlaqs when their decisions impacted common people adversely. This word was being used in history ever since Delhi Sultan Mohammad Bin Tughlaq who was hated by all sections of people at that time for his disastrous decisions and also for trying to shift capital from Delhi to Daulatabad.
Modi's opponents all over the country are now targetting him mainly on his ban on currency notes and also introduction of high value Rs. 2,000 notes. Chandrababu said that the BJP used the high value notes to buy voters all over the country and the entire demonetisation was a farce.
Telugu360 is always open for the best and bright journalists. If you are interested in full-time or freelance, email us at
Krishna@telugu360.com