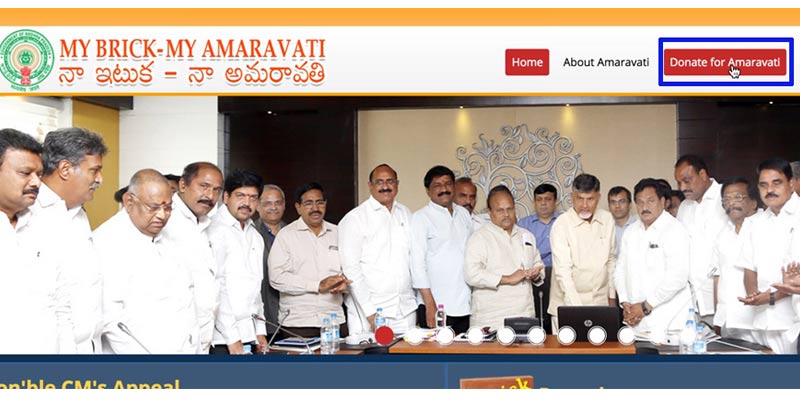 'My Brick-My Amaravati', is the great initiative taken up by the Andhra Pradesh Government to make people get involved in building the new capital Amaravati by donating e-bricks. This initiative got massive response from netizens. Not only people from AP are donating the bricks, Telugu people from all over the world are doing their part in building the capital city.
Interestingly, people from Telangana are also donating e-bricks. Chary, Chandrakanth, Satya and Kranthi Kumar are few of many who have donated bricks to Amaravati. In just three days of the launch, the sites shows that nearly 19 lakhs e-bricks were donated and almost 29,000 members have become partners in building new capital. Terming it as a people's capital, Chief Minister N Chandrababu Naidu appealed to Telugu people across the world, to contribute Rs 10 for each brick and asked them to be a partner in building the best capital in India.
Interestingly, once the payment for bricks gets completed, a receipt in the form of a certificate bearing the CM's signature is sent to the donor. Moreover, a database of names of all the people who contributed even it is one brick get uploaded and updated regularly. The AP Capital Region Development Authority (APCRDA) employees donated 52,200 bricks. The government has also started special Amaravati capital pages on social media so that people can get latest updates on Amaravati construction process.
The ceremony of laying foundation stone for Amaravati will be held on October 22 and PM Modi along with Chandrababu will lay the foundation stone.