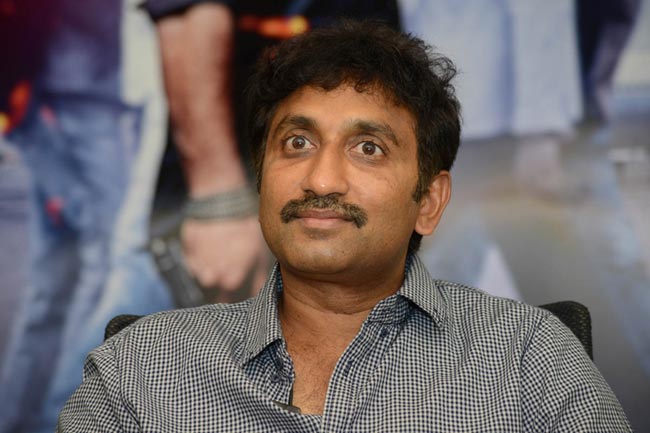 Director Sreenu Vaitla's journey in Tollywood is an inspiring story for many upcoming filmmakers. After making his directional debut in 1999 with Ravi Teja's Nee Kosam, not many would have felt that he would go on to become one of the ace directors of Tollywood at some point of time in his career.He grabbed two back to back hits with Anandam and Sontham. After the release of Venky, he had made it clear to the audience that there is a lot more to come from his side.
Out of nowhere, he bagged a chance to direct Chiranjeevi in Andarivadu. Although the movie failed to reach the expectations, he quickly made amends with Dhee and Ready, both of them were successful outings at the box office. With moderate successes from Nagarjuna's King and Venky's Namo Venkatesha, Sreenu Vaitla was waiting for a game changer in his career to catapult his position among his contemporaries.
Rightly so, it arrived in the form of Mahesh Babu's Dookudu.The film, an out and out entertainer, swept all the records till date and it stood as one of the biggest hits in Tollywood. This film has put Sreenu Vaitla in the ascendancy and made him one of most in-demand directors of Tollywood. Unfortunately, he failed to continue the success streak with Baadshah and Aagadu.
Post Aagadu release, Sreenu Vaitla has faced a lot of criticism from the audience for churning out films laced with monotonous scripts and stale entertainment. Many people have written him off saying that his run of the mill scripts and formulaic template are no longer going to cast a magic spell on audience.
Paying heed to all the comments, Sreenu Vaitla decided to restore the lost pride and make a strong comeback with Ram Charan's Bruce Lee. During the pre release promotions, he said that he is coming up with a novel script and exuded confidence on the film's success. But, Bruce Lee has completely failed to live up to the expectations of the audience.The wafer thin storyline, routine entertainment and predictable narration are the biggest drawbacks for the film. It is a big surprise for everyone because Sreenu Vaitla has once again opted for a hackneyed script and infused regular commercial elements in it.The dismal first weekend collections sum up the film's fate at the box office.
If we segregate sreenu's career , his success ratio was very high with mid range heroes and mid-range budgeted movies. On other side, almost all of his movies with top stars could not met expectations ( Except Dookudu). Possible reasons for this pattern could be he is not getting enough creative freedom while handling Star heroes or he doesn't have it in him to handle top stars.
So, with back to back debacles, what's next for Sreenu Vaitla ? No doubt, star heroes wouldn't take risk and act in his direction in the near future. One would feel that Sreenu Vaitla need to go for second level heroes and come up with fresh and interesting scripts to reinvent himself.