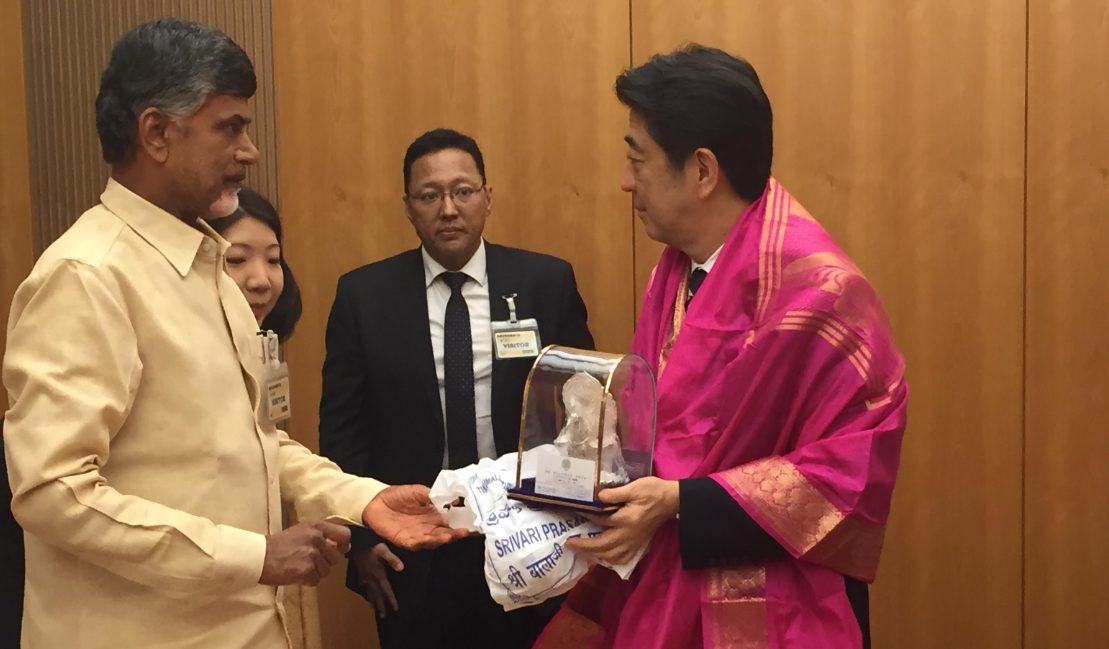 Chief Minister Chandrababu Naidu invited Japan PM Shinzo Abe to the foundation stone-laying ceremony of new capital Amaravati. The Chief Minister informed  Abe that Prime Minister  of India  Narendra Modi also would write to him inviting him for the ceremony.
Chief Minister  Naidu met the Prime Minister of Japan  today in Tokyo.
In the high-powered meeting, the Japanese Prime Minister meeting assured the Chief Minister that Japan will extend all technical and possible financial assistance to AP for infrastructure and building of capital Amaravathi. Abe appreciated Andhra Pradesh's efforts in attracting investments.
Further, the Chief Minister made a request to make some institutionalized arrangement for AP-Japan relationship. The Japan PM replied in the affirmative.
Later, Chief Minister presented Tirupati prasadam and a sacred shawl from Lord Balaji's abode. The Prime Minister recalled that during his earlier visit too, the Chief Minister had presented it during his election campaign.
Before meeting the Prime Minister of Japan, the Chief Minister also had a brief interaction with Yoshihide Suga, Chief Cabinet Secretary.