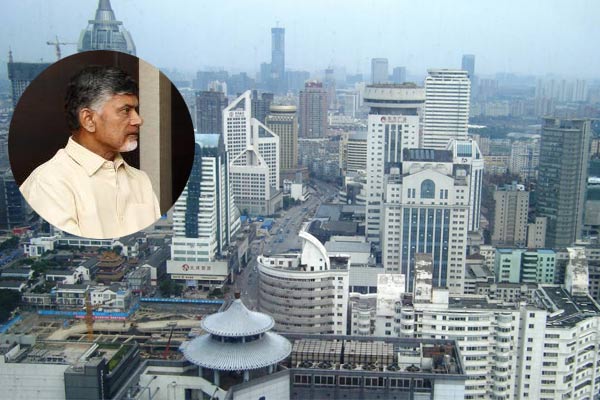 Despite the fact that a master plan of Amaravati core capital and capital region is ready and is prepared by chief minister Naidu's 'dream land' Singapore, he is sending two high level teams of officials to study the modern cities in two clusters, Asai and Europe, and China. According to official sources, the chief minister is sending his teams to these modern cities at the instance of Prime Minister Narendra Modi. Some time back, when Naidu met the PM, the PM had reportedly advised the CM to study the cities of Astana etc. As per the advice, the two teams are visiting these two clusters between October 25 and November 7, 2015.
The Eurasia team will be led by Ajai Jain, most influential  1991 batch IAS officer, who looks after half of the government, He is in-charge of Power sector, Municipal administrations, CRDA and Investments and Infrastructure. He will visit Musdar City & Ashgabat, Astana and Vienna (Europe/Eurasia Cluster) from 25th October, 2015 to 7th November, 2015 as part of the study of the Modern Cities and borrow ideas that could incorporated in the development of Amaravti.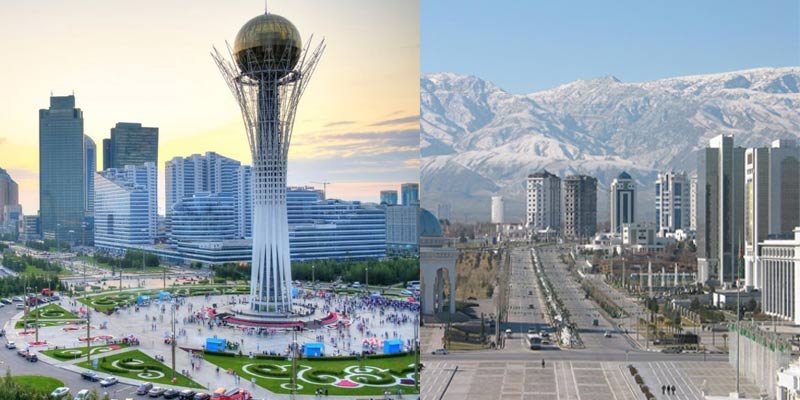 The team comprises. Srikant Nagulapalli, I.A.S., Commissioner, A.P.C.R.D.A. 2. N.V.Surendra Babu, I.P.S., Additional Director General of Police – Operations, Andhra Pradesh, 3. V.S.K.Kaumudi, I.P.S., Additional Director General of Police, Provisioning & Logistics,4. V.Rama Manohar Rao, I.R.A.S., Group Director – Finance, A.P.C.R.D.A. 5. Kantilal Dande, I.A.S., Collector & District Magistrate, Guntur.
Kaumudi, Ram Manohar RAo and Kantilal Dande, apart from Masda city, will also visit Brasilia & Curitiba .
The other team of APCRDA visit China Cluster, comprising Suzhou, Wuxi, Hanghou and Songdo cities 25th October, 2015 to 7th November, 2015. The team consits of 1. J.V.Ramudu, I.P.S., Director General of Police, 2. A.Babu, I.A.S., Collector & District Magistrate, Krishna 3. Sri Veerapandian, I.A.S., Commissioner, Vijayawada Municipal corporation.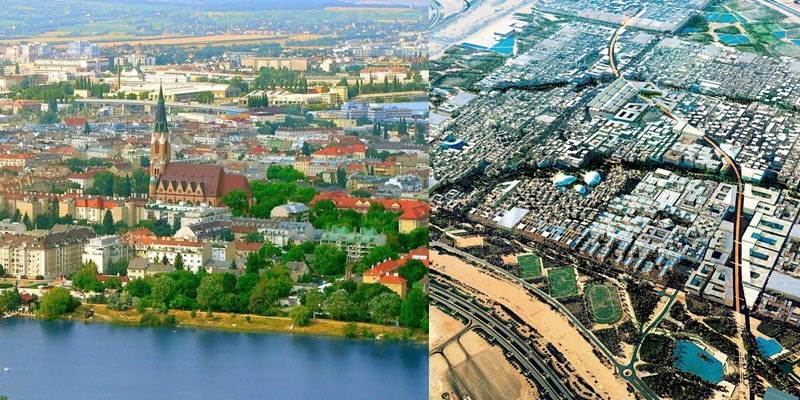 Following the reported disapproval of PMO over going overboard on the Amaravati extravaganza, the government ,while dispatching these teams, has cautioned them on cutting the expenditure." The expenditure on the above tour shall be met from the funds of A.P.C.R.D.A. as proposed. The Officer shall reduce the expenditure on the tour including travel, boarding & lodging, etc. to the barest minimum possible," said the instructions issued to visit.
The Officers will submit a report of their visit to the General Administration (SC.E) Department and also a copy to the MA & UD Department within one week soon after completion of the visit, specific with well-defined outputs for the visit that could be adopted for the State of Andhra Pradesh.