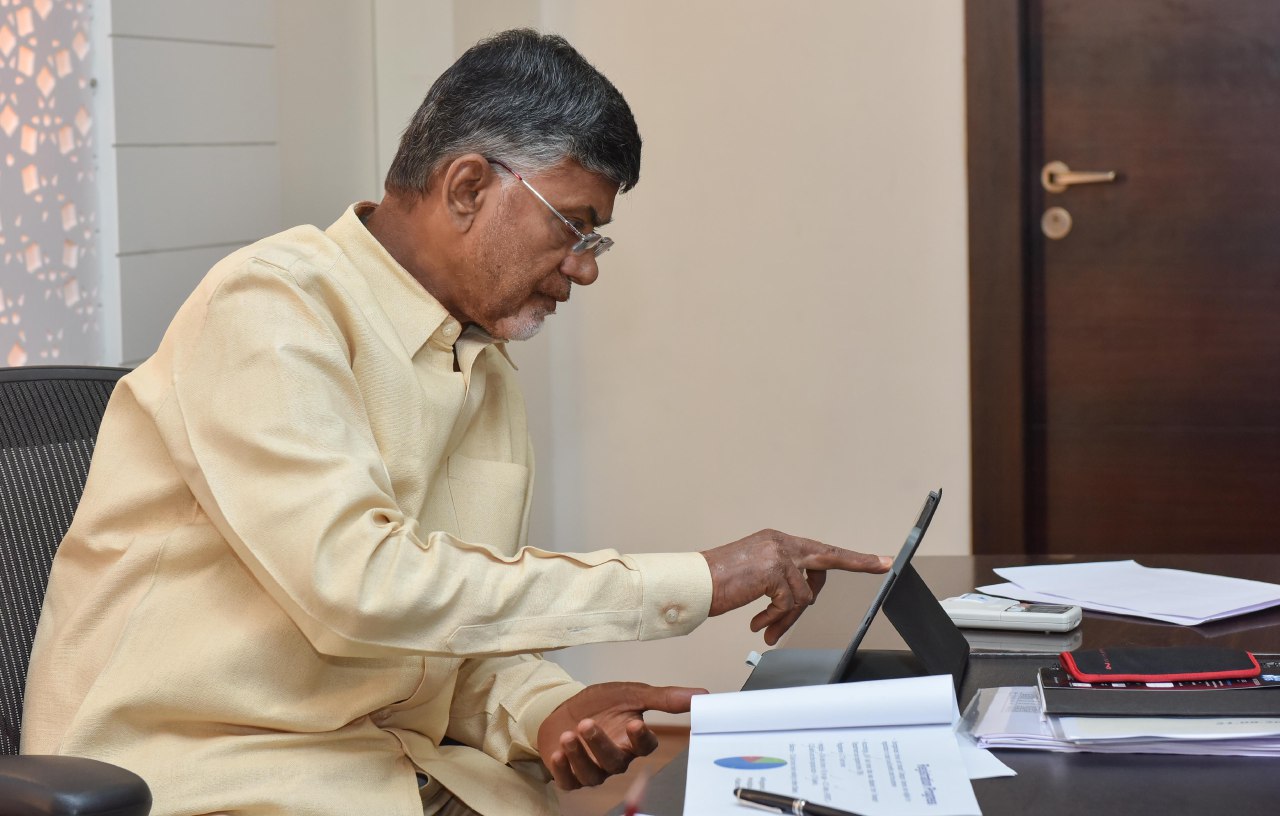 Telugu Desam president N Chandrababu Naidu called for a meeting of party senior leaders- Ministers, MLAs, MLCs and some other senior functionaries in Vijayawada tomorrow at 10 am. This is the first ever strategy-meeting being convened outside Hyderabad indicating that TDP government has made Vijayawada ad hoc capital of the state. The meeting will be held in the newly set-up camp office in Vijayawada.
About 80 members have been invited to the meeting which is going to discuss the structure of the national party and the constituent state committees. After the division of the Andhra Pradesh, Telugu Desam Party has become a multi-state party as it is present in two states, Andhra Pradesh and Telangana. It has to grow into a national party in future. The last Mahanadu had already elected the Naidu the president of the national party. Now he has erect a national structure for the party.
"Now, the party has to appoint two separate committees for the two state of AP and Telangana. The leadership has to scout for two presidents. Apart from this, coordination arrangement has to be put in place," said party sources. To get national status, sources said, the TDP need to contest elections in at least four states. "Apart from AP and Telangana, the party plans to contest from states where sizable Telugu population lives. Odisha, Puducherry and parts of Karnataka are the options before the party. The party's name and symbol (cycle) will also become a subject matter tomorrow," sources said stating that the expansion of TDP to other state also would need an altogether different strategy.
Now, the party has a politburo as the highest policy making body of the party. " The politburo should be representative body of the two states. The meeting will study if the present one would serve the coordinating purpose or an altogether new body should be constituted," the sources added. In addition to the national party status, the meeting is also expected to discuss the floor strategy for the ensuing Assembly session.
"Jagan appears to be hell-bent on the stalling the proceedings of the House by raising many issues like cash-for-vote scam, telephone tapping, centre's denial of special status, stampede during Maha Pushkaralu. So, TDP also has to device a counter strategy to ensure the smooth functioning of the house. We are ready for any debate. But, YSRCP is not in favor of any debate as was observed
during the budget session. Their only objective is to grab headlines by creating raucous and stalling the House," said government chief whip Kalva Srinivas.