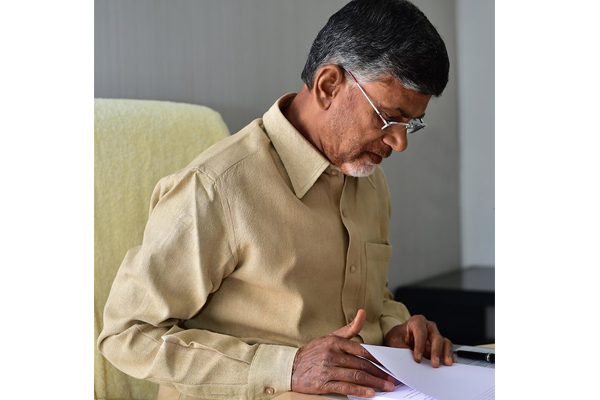 Chief Minister Chandrababu, after relocating his base to temporary capital Vijayawada, now, throwing a bait at the employees and ordinary people of Andhra ancestry to come back to Andhra Pradesh from Hyderabad. He is assuring them that there won't be any problem regarding their local status.
Now all the employees of Andhra Pradesh government and dozens of thousands of families who settled in Hyderabad are locals of Telangana, and non-local in Andhra Pradesh. The local and non-local issues is one of the main deterrents for the employees of AP government to move over to capital region. Because, as for as the government jobs and admissions in the government educational institutes, they would be treated as non-Andhra Pradesh citizen. They would get priority only after the residents of Andhra Pradesh who are locals. Deciding a person's local status as far Andhra Pradesh is concerned is not in the hands of state government. Government of India can alone interfere and find a solution to the problem as it is being governed by a provision 371 D and 371E of Constitution of India, incorporated as 32nd amendment to Constitution in 1974. So, to appease the all those who are hesitating to relocate themselves to Andhra Pradesh, chief minister Chandrababu Naidu on Tuesday dashed off a letter to union home minister Rajnath Singh.
In view of the bifurcation, the chief minister said  in the 7-page letter,  it is incumbent on the part of the government of Andhra Pradesh to protect the  interests of the people going to be shifted to the residuary state  in the field of education and employment. Stating that this also has  a bearing for the employees who are to shift to new capital and local candidate status of their children.
In order overcome the problem, chief minister suggested to include a para (4) in the Andhra Pradesh Educational Institutions(Regulation of  Admission) order 1974 and para (7) of Andhra Pradesh public employment (organization of local cadres and regulation of direct recruitment) order , 1975 to ensure equality of justice to the families who want to shift to Andhra Pradesh.
The Pars reads as follows: " Provided that the candidates who migrate to any part of the state of Andhra Pradesh from Telangana after bifurcation within a period of 3 years from the date of bifurcation of the state will have the local status of the place where they choose to reside on part with the candidates who are having local status of the area as per the guidelines issued by the government of Andhra Pradesh in this respect."