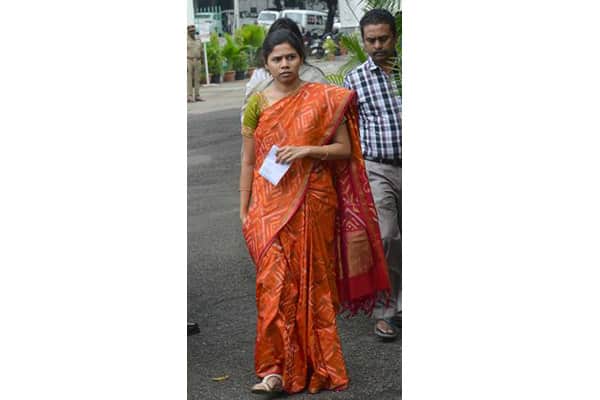 Vijayawada: Minister for Tourism Bhuma Akhila Priya had cast her dice for the Nandyala Assembly seat by-election. She broke her silence on the run for the ruling Telugu Desam Party ticket for the election. The race had intensified with former MLA Silpa Mohan Reddy staking his claim for the seat and mounting pressure on TDP president to give him the ticket. Another former minister N Md Farooq too had jumped into the race asking for the ticket. There is equally strong pressure from the Bhuma family to give the seat to them as it was held by Bhuma Nagi Reddy.
In this background, Akhila Priya spoke to journalists where she had opened the issue claiming for the seat. She said that the Nandyala Assembly seat was won by her father Nagi Reddy in the last election. It was the responsibility of the political parties to leave the seat to her family. She further said that her family would name their candidate for the seat on April 21, the death anniversary of her mother Sobha Nagi Reddy. This would mean that the Bhuma family would mount its force making the fight more complicated. The flames of fight for supremacy are set to be spreading fast in the State generating enough heat to make politics interesting.
Perhaps Nandyala is one of the very few Assembly seats where election mood started ahead of the election schedule with the aspirants fighting for ticket within the ruling party.