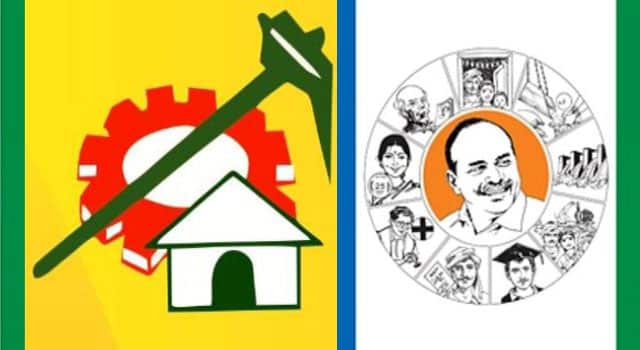 Vijayawada: Though not decided or declared yet, the by-election to Nandyala Assembly Constituency in Kurnool, is all set to see a high voltage electoral battle. Besides being a tough one between the ruling TDP and Opposition YSR Congress, it is also set to make a few nail biting developments within the ruling TDP.
The by-election is for sure as its sitting MLA Bhuma Nagi Reddy died last month. Though Nagi Reddy was elected on the YSR Congress ticket, he defected to the TDP in his last days. It is for this reason both the YSR Congress and the TDP are staking claim for the seat. The YSR Congress which had won the seat in 2014 elections is firm on winning it again and prove its hold, while the TDP wants to wrest the seat as Bhuma was with it in his last days. However, the two parties are yet to name their candidates and it would be clear only once the Election Commission notifies the schedule.
There is a big internal fight going on within the TDP with the family members of Bhuma Nagi Reddy insisting on having the ticket to the family members on one side and Kurnool senior leader Silpa Mohan Reddy staking claim for the seat. Though it has been a formality in the Telugu States to give the by-election ticket to the family members of the deceased MLA, the practice is all set to be kept aside this time for the MLA had defected in his last days. Having won the seat in 2014, YSR Congress claims for it, while having the MLA in its bag, the TDP too is claiming. For these two reasons, the election is set to be a real battle field and the voters would have tough time to decide. The YSR Congress is strong once again with the Gangula family joining the party after the death of Bhuma Nagi Reddy and thus the party had gained its lost ground.
The ruling TDP is already feeling the heat with Silpa Mohan Reddy being firm on contesting the by-election. He lost the seat to Bhuma Nagi Reddy in the 2014 elections by a small margin of 3,604 votes. Earlier, he had won the seat on Congress ticket for two successive terms, 2004 and 2009. This time too he is mounting pressure on the TDP leadership to give the ticket to him as the seat belonged to him. Moreover the TDP had already compensated the Bhuma family by giving a Cabinet berth to Bhuma Akhila Priya. Mohan Reddy had even threatened to quit the TPD and contest either as Independent or join the YSR Congress. While YSR Congress has not made up its mind on fielding the Silpa family in case he defected, it is said that Silpa Mohan Reddy is firm on contesting the seat, which would give a tough time to the ruling TDP.