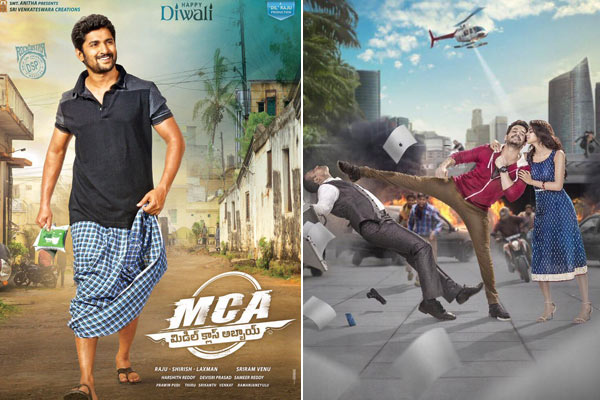 Nani ahead of Akhil in advance bookings
This week it will be Natural star Nani and Akkineni Akhil who are going to vie at the box office when their upcoming films MCA and Hello hit the screens on successive days ( 21st and 22nd). Nani is coming from back to back box office hits and Akhil will face a litmus test as Hello is billed as his relaunch after the debut outing misfired badly.
While Akhil is promoting the film aggressively, Nani is purely banking on his success track for good openings. In terms of market and pre release buzz, Hello has a slight edge over MCA. Surprisingly, it is Nani who is ahead of Akhil in terms of advance bookings. MCA is generating good bookings than Hello in all major areas for which advance bookings are opened.
Both films are getting good screen count in Telugu states and Overseas. So, it would be interesting to see which film will emerge as winner at the box office.
MCA is directed by Venu Sriram and Hello has Vikram Kumar at the helm.