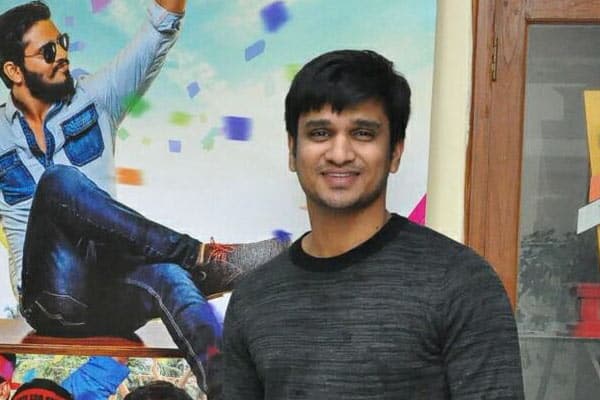 Young actor Nikhil has been busy promoting his next film Kirrak Party which is gearing up for March 16th release. The actor on the occasion of Holi wanted to shoot for a promotional event which was planned by NTV. He asked the TV channel to hold the event between 10-12 PM but the actor never turned up. After repeated calls, the actor bluffed them that he is around and will be reaching the venue in 10 minutes.
After waiting for three hours, the TV channel wanted to shelve the event after which Nikhil made his presence. He finally made it for the promotional event at 2.30 PM and with nothing much to do, the organizers shot the promotional program. Will Nikhil dare to do the same, if it is for a live show or a direct interview for a TV channel? Nikhil who prefers to stay away from controversies seems to have been quite interested to stand in news through controversies.
Kirrak Party has been carrying huge buzz and is directed by Sharan Koppisetty. AK Entertainments bankrolled this project.