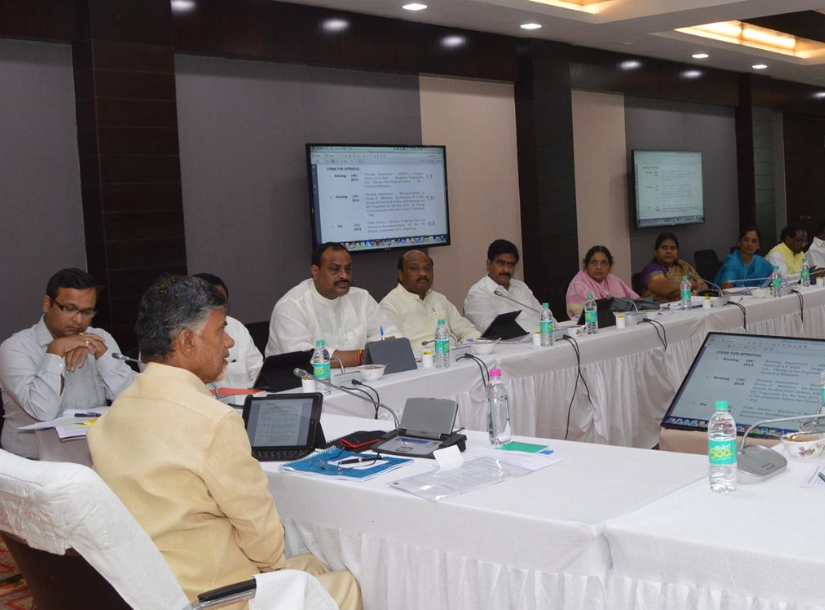 AP Chief Minister N Chandrababu Naidu asked his cabinet colleagues to observe restraint in their attack on the TS government over phone tapping issue. Now that centre's role in phone-tapping is public knowledge Naidu tried to downplay the issue, saying that he was hopeful that justice would prevail as "Law has begun taking its own course in the phone tapping case."
"Our stand on phone tapping issue is vindicated now. The Telangana government on its own acknowledged the fact in the High Court. So, let's us wait and see what will happen in the Court of law," Naidu is said to have observed in the Cabinet yesterday when some minister's pointed to reported remarks of additional solicitor general Natarajan to his notice. Natarajan informed the court the TS government had kept the centre in loop while resorting to interception and the act was legal.
During the unusally long meeting , Naidu reportedly told them now the matter was "sub judice".
Expressing dissatisfaction on the performance of most of his colleagues, the Chief Minister warned them to improve their workmanship lest face the axe. He warned the ministers that the brooked no tolerance for under performers. Sources said Naidu expressed displeasure over HRD minister failed to present the draft of private universities bill before the Cabinet, which the government wants to introduce in the ensuing monsoon session of Assembly.