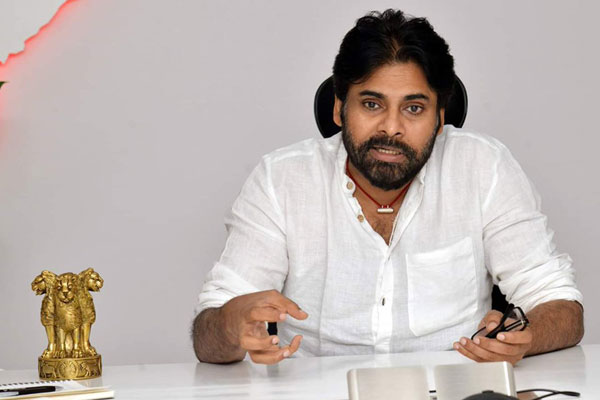 Pawan Kalyan allying with 4 times CM for UP, Mayawati has become a topic of interest not only across the Telugu states but also at the national level. Some national media channels had taken Pawan's interview and he expressed his views elaborately on several topics. Some of the key highlights of Pawan's interview as below:
· During my schooling, I was taught about patriotism and how our national leaders sacrificed their lives. But nowadays, we always hear about corrupt leaders. So, I want to do something about it.
· I have travelled extensively across the states and toured all the districts. But our political opponents have political muscle and they try to inject in peoples mind that my party is not strong. I have to counter it every time.
· I don't like to be called as king or kingmaker. I don't like such words. We need to remember, we are in a democracy. I want to give my best and form my government in a democratic way after the elections.
· When asked about people electing those who give the doles and freebies – Pawan quoted from the book – Nicholas Taleb's Black Swan – the book that focuses on the extreme impact of rare and unpredictable outlier events — and the human tendency to find simplistic explanations for these events.
· People wanted a change since 2004. They have been experimenting with other people, in each and every state, as they did it with Modi.
· What people want is not welfare activities or freebies but they want us (politicians) to give future for the next 25 years. It is not about the 25 kilos of free rice or Rs. 2500 unemployment payment. I am here to work for your future for the next 25 years.
· I have nothing to lose. I always allowed to walk into the unknown. Other individuals are going any extent to earn money, thousands of crores, by creating a lot of suitcase companies and by doing a lot of scams. If they have that kind of madness, why can't I be at the opposite side (and display such madness to help people)
· We rallied behind Narendra Modi in 2014 expecting him to help our state. But he is creating fear psychosis.
Overall, the interview was very neat and Pawan's honest and straight forward replies seem to have impressed the interviewers as well. At some point, they even called him 'genuine' and 'idealist'. It was very interesting to see Pawan daring to criticize Modi in a national media channel. Many leaders in South India, who boast of themselves in local media, actually mince their words when they talk in national media about Modi.