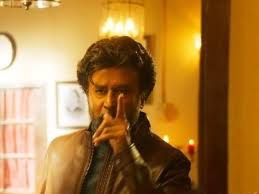 Sankranthi is undoubtedly the biggest season for Telugu films. The release dates of several big flicks are announced months before and this year NTR, Vinaya Vidheya Rama and F2 are hitting the screens during this season. Then came Superstar Rajinikanth with his film Petta. The film's release date has been announced recently and Vallabhaneni Ashok acquired the Telugu theatrical rights.
With all the theatres locked for Telugu biggies, Petta is struggling to get decent screen count during this Sankranthi. The theatrical rights of NTR, VVR and F2 are picked up for hefty prices and the theatre agreements got done months ago. With few days before Sankranthi, the release date of Petta came out and Ashok made some harsh comments for not getting enough number of screens.
The makers of Petta wanted a simultaneous release for the film in Telugu though they are aware of the Sankranthi biggies releasing here. C Kalyan who acquired the Telugu theatrical rights initially wanted to release the film during the Republic Day weekend but the makers were not happy with his call. With release date announced just days ago, Petta will get limited screens in Telugu during Sankranthi 2019. We have to wait to see how the film fares at the Telugu box-office.