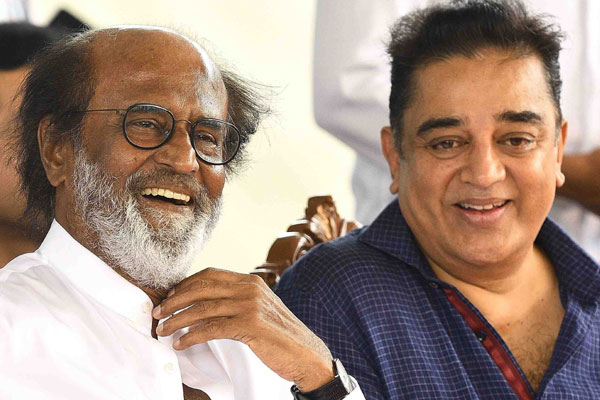 Vijaykanth, who entered politics much earlier than Rajini and Kamal and formed Desiya Murpokku Dravida Kazhagam responded on Rajini and Kamal's political entry. He predicted both of them will fail in politics.
After the death of Jayalalithaa, suddenly a political vacuum was created and to encash that vacuum, both the actors plunged into politics. While both are yet to make official announcements of their party names, they have started their work already. Not surprisingly none of these two actors expressed their willingness on politics when "Amma" was alive. But actors like Vijaykanth and Sarath Kumar at least entered into politics and were brave enough to criticize Jayalalitha, who was CM then.
Vijayakanth is pointing out exactly same point and questioning the courage of Rajini and Kamal. He also told, Rajini and Kamal may be his seniors in cinema but they are his political juniors. He told both of them will fail in politics.