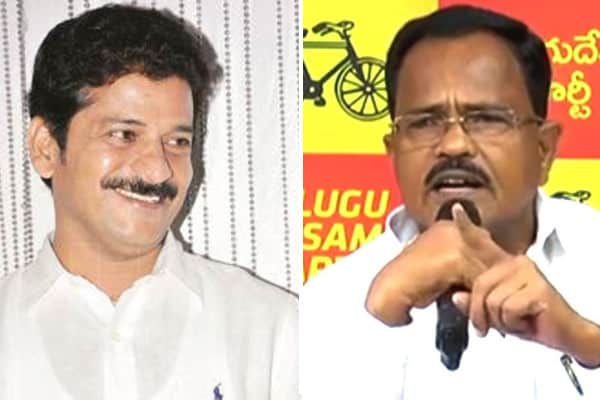 Senior leader of the Telugu Desam Party, Motkupalli Narasimhulu, has severely criticized Revanth Reddy following the news of his defection into Congress party.
He said that the Kodangal MLA leaving TDP would not cause any damage to the party and it would rather be stronger than ever. Motkupalli raised the Cash for Vote issue and said that Revanth was caught red handed on the cameras. He noted that the TDP working president who is being termed as 'star campaigner' couldn't even win GHMC elections. He accused Revanth of endorsing blackmailing politics and cheating Andhra Pradesh Chief Minister Nara Chandrababu Naidu.
This outburst on Friday raised several eyebrows. It may be recalled that Motkupalli was lured for Governor's post but was shown the doors by the Narendra Modi government. Chandrababu is in a spot to secure a crucial post in the party to satisfy the senior leader.
With the recent rapport of AP TDP leaders with Telangana Chief Minister K Chandrashekar Rao at Paritala Sriram's wedding, Motkupalli is allegedly planning to knock the doors of TRS.
Motkupalli is apparently planning to get a Rajya Sabha seat which wouldn't be possible if TDP follows Revanth's strategy of uniting opposition parties against TRS. He reportedly said that TDP will unite with TRS or BJP but not Congress. With the Velkam tactics being divulged, TRS might as well go along with TDP for its own benefit.
Taking into consideration Motkupalli's strategy and AP Ministers' businesses, it will be suffocating for Revanth to survive. Consequently Chandrababu might initially vent ire on the T-TDP leaders behavior but will let off Revanth from the party.