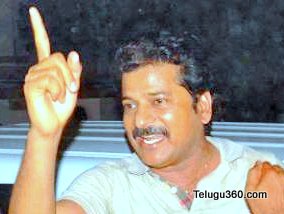 With Revanth Reddy's judicial custody coming to an end today, Telugu states are keeping their fingers crossed as to what would be happening today. Also, a section of media is highlighting that Anti Corruption Bureau, probing cash-for-vote scam, has got key details in this case—as forensic department reportedly ascertained that the voice in the audio tapes was that of Chandrababu Naidu. Also, the media has been reporting that a key central leader was also involved in the entire episode.
Earlier, Chandrababu Naidu's son Lokesh Naidu's name surfaced and a report was presumably sent to the Centre by the Anti Corruption Bureau on the same. It may be recalled that Revanth Reddy was red-handedly arrested by ACB two weeks ago while allegedly striking a bribe deal with nominated MLA of Telangana, Stephenson.
As the latter approached ACB earlier, the anti corruption bureau sleuths carried out a sting operation. Chandrababu Naidu, who was extremely upset with the operation, said that ACB had no right to carry out any such sting acts as election model code of conduct was underway.