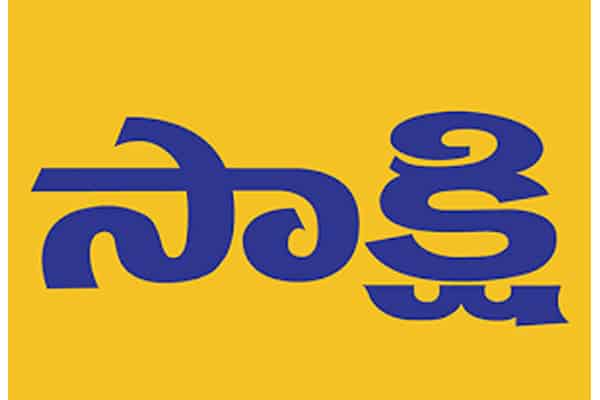 Sakshi misdefines "Rajanna Rajyam
Jagan started his foot march Praja Sankalpa Yatra" last week and that has been going on successfully till now. Before starting this Pada yatra, Jagan requested CEOs of all TV channels to give proper coverage for his pada yatra. Some of them obliged it and some not. But Jagan's own Sakshi channel and daily have been giving the full coverage to his state tour and presenting different articles/stories on the same. But while doing so whether intentionally or not, Sakshi is portraying Jagan's slogan "Rajanna Rajyam" in a wrong manner which is causing more harm than good to Jagan,
Sakshi wrote in his today's edition, that some farmers whom Jagan met told him – "During YSR regime, nobody asked them to pay electricity bills, even nobody fixed electricity meters for SC/ST houses. But now, their during Chandra Babu's regime, life is miserable. If we take the bike out, we need at least 500/- . Police are penalizing us 100/- for not having driving license, another 100/- for not having helmet and petrol prices are ever increasing. In addition there is GST. If we don't pay electricity bill on time, we are penalized with 100/- late charge. After going through all these suffering, why should we vote for Chandra Babu again", they questioned. This is the article published today in Sakshi.
Even though Sakshi's intention of portraying Rajanna Rajyam as pro poor government is good, Sakshi's story is actually misdefining Rajanna Rajyam. On the other hand, it is actually answering the question "Why middle class people always kept Jagan at bay though rural people are supporting Jagan". As per Sakshi's definition Rajanna Rajayam is this – "You don't have to pay electricity bills, you even don't have to have electricity meters at your home though you are using electricity, you will not be penalized if you drive without helmet and even without driving license". This is is the meaning Sakshi is conveying through that article. So, if somebody is using electricity and not paying the bills, obviously government will increase the tariffs and get it collected from those (middle class) who pay bills regularly. So, obviously Sakshi is scaring middle class people on consequences of Rajanna Rajyam restoring in the state.
To be frank, there have been so many good things that late YSR has done and Sakshi should have focused on those to portray Rajanna Rajyam in a good way. For example, the projects that he built, the schemes that he introduced like 108, ArogyaSree.. these all could have been highlighted as part of Rajanna Rajyam instead of misdefining Rajanna Rajyam. But as always, Sakshi didn't bother on the logic and focused on emotions and churned out article that cause more harm than good to Jagan. Let's see if Sakshi corrects its mistake or not!!!