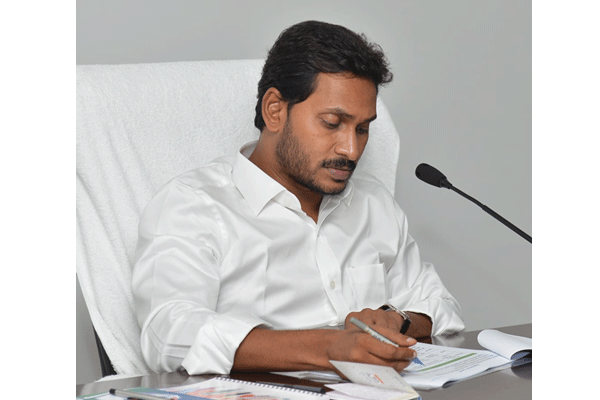 The AP government received a shocking setback from the State Bank of India (SBI). The biggest national bank in India is refusing to sanction fresh loans to AP projects. The SBI has raised new suspicions on the poisoned political atmosphere in Andhra because of Jagan's Reverse Rule in the past five months. SBI officials are asking whether the loans taken by Jagan Reddy Circar now would be repaid by another party government which may defeat YCP in Jamili 2023 election.
The SBI is coming out with such doubts just because CM Jagan Reddy has totally dishonoured all the financial and industrial agreements signed by previous Chandrababu Circar. Interestingly, the SBI wrote a frank letter to the AP Power Finance Corporation Ltd (APPFCL) asking for its repaying capacity in the event of political interference and vendetta. These doubts of SBI gain strength from the fact that CM Jagan Reddy is spending all state revenue and also diverting funds of developmental projects to his 'Navaratnalu' free welfare schemes to his vote banks.
An analyst says that Jagan's 'Navaratnalu' (nine jewels) are slowly becoming 'Navasapalu' (nine curses) for Andhra people. No central financial organisation is ready to give loans or credit to AP now. The state is descending into deep economic crisis.