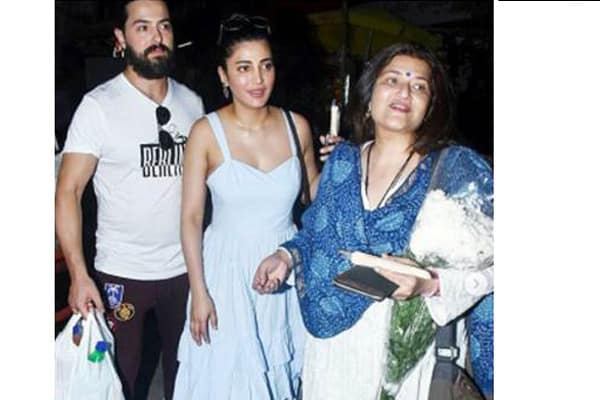 Shruti Hassan's Special Luncheon with Her Mom!
The multi talented actress, dancer, composer and singer Shruti Hassan has been effectively balancing South Indian Cinema along with proving her mettle in Bollywood as well. About her personal life, Shruti has always maintained a balanced approach and mentioned that once she finds the love of her life, she wouldn't mind tying the knot!
Now, the actress seems to have made up her mind on the big decision. She was spotted along with her mother Sarika Hassan and her boyfriend Michael Corsael after having a lavish luncheon. She was clad in a long casual white gown with a laid back look.
The buzz says that Shruti and Michael have been dating for nearly two years and with her mother joining them for lunch, things seem quite obvious that Shruti will be announcing the good news soon!