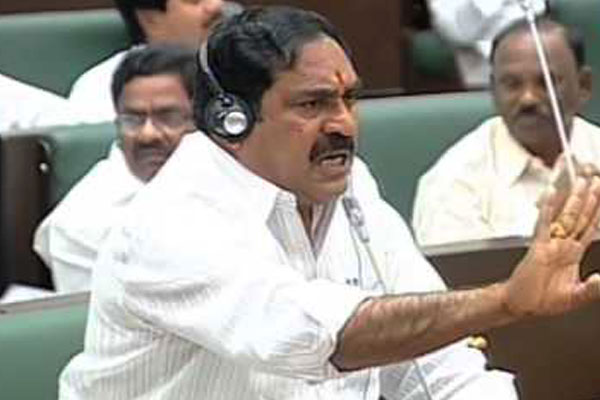 TDP leader in Assembly Errabelli Dayakar on Tuesday accused TRS government of deliberately delaying dispatch of drought report to the centre. Government should not go for a false prestige in acknowledging the drought and suicides in the state, he said.
Participating in the debate in Assembly on the farmers' suicides in the Telangana state, Dayakar Rao, asked the government to spell out the reasons for the delay in sending the drought report to the centre. " So far 14 states have sent the reports the centre and sought drought relief from the centre. Why is it that Telangana is delaying," he asked. Dayakar Rao also wonder why had the government not declared the drought affected mandals in the state even though 50 per cent of crops either failed or not sown in the state.
"The BJP government at Centre is ready to extend the help to state if a proper report is received on drought. As the friendly party of BJP, the TDP is also ready to put pressure on the NDA government to release drought relief liberally," he said.
He alleged that after boasting that Telangana was rich state, was coming in the way of requesting the centre for help." Telangana may be a rich state. There are huge mass of poor farmers in the state. So far 1400 farmers have committed suicide. So, the government should not take this as a matter prestige and delay the drought declare drought in the state," he said. He said false prestige of rich state should not harm the farmers who were in distress.