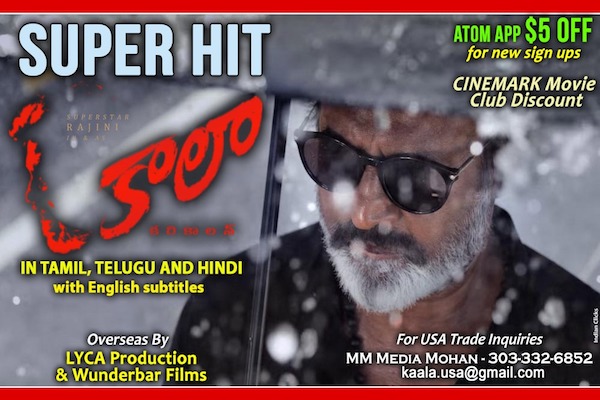 Have you watched Super Star's KAALA in the US yet?
Here is the great chance to watch KAALA once or more on BIG screens in the US at a regular theatrical ticket price in all locations, starting this Friday, June 15th.
Due to a strong opening weekend collection, despite many other releases, Kaala is getting retained at many locations for a regular ticket price to attract fans, youth and family audience.
KAALA is a MASS hit, fans and family audience are raving about it. KAALA is said to be "One of the Rajnikanth's best films in recent times".
Enjoy Thalaivar in best of the screens in USA.
Book your tickets today to watch super star's stunning performance on a BIG SCREEN in a theater near you.
Click Here!! for USA Theaters List.
Press release by: Indian Clicks, LLC