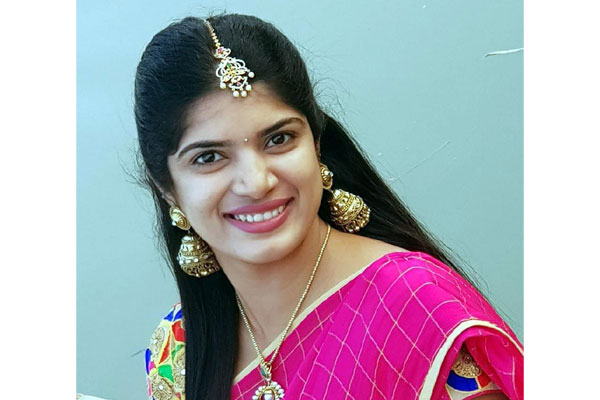 Telugu 360 has done SWOT analysis on the finalists of Bigg Boss season 1 earlier (Click here for : Who will be Bigg Boss title winner? SWOT analysis…). Let's have a look at strengths and weaknesses of the Bigg Boss season 2 contestants and their prospects to win bigg boss title show. Totally 5 contestants are in the finals- Geetha Madhuri , Kaushal ,Tanish , Samrat and Deepti. In this article let's focus on Deepthi's strength , weakness , opportunity and threats to win the coveted title.
Strength:
Her fighting Spirit and perseverance are biggest strengths. The way he resisted Tanish physical force during ticket to finale task surprised many. Even though luck did not favour her many times, the way she fought was applauded by audience. The way she formed bonds in the house also liked by family audience. Tanish always calls her Amma and Samrat calls her Akka. The way she spoke sensibly during the campaigning task about these bondings also struck chords with general audience. She always puts her 100% during the tasks. She always behaves very carefully so that she doesn't hurt anyone's emotions. Perseverance and her careful game brought her till the finals.
Weakness:
The way she played safe game is her biggest weakness. Also after Shyamala Re entry, and knowing about Kaushal Army, she was seen playing safe with Kaushal in order to avoid nominations and evictions. It was only in Geetha Madhuri who confronted Kaushal despite knowing social media trends. Had Deepti also taken a stand by then, she might have been in much better position now.
Opportunities:
There is a campaign going on about a woman contestant winning in the title. If people get influenced with that, she might get benefited. Also her steady increase in the graph, as revealed by Nani, makes people think about consolidating votes towards her. Kaushal has biggest fan following in social media but the way Kaushal Army trolling and abusing women housemates is not going well with many other audience and they want to vote for someone who is giving tough fight to Kaushal. This actually is helping Deepti a lot as people are considering consolidating their votes towards Deepti. Also, she is always reminding people about her love for Vijayawada. This may Trigger people of that place to unanimously vote for her.
Threats:
There was not much buzz on her until last 4 weeks in social media. In fact Tanish and Geetha Madhuri have got better following than her in social media as they took a stand when some issue was happening. But Deepti played it safe most of the times. Maybe it is her motto in life to not offend anyone, but when it comes to game, people expect each of the contestants to take a stand and justify it. Also there have been rumours about her using paid agencies to get more votes and Kaushal's fans are trolling her on social media platforms regarding this.
As of now, she is having very good chances of giving tough competition. Bigg Boss caption for this season is "Anything can happen". So, we will have to wait and see whether she can win the title or not.