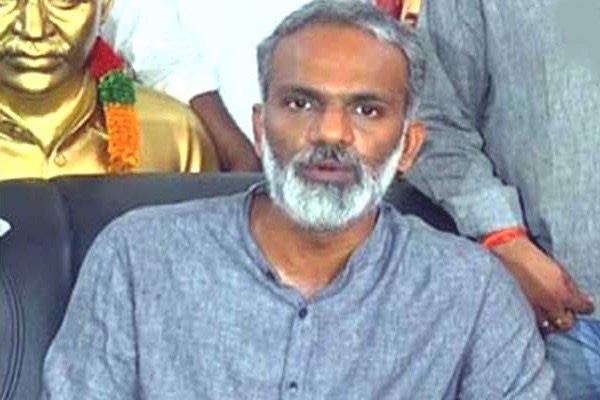 In a rather shocking move, today Vangaveeti Radha, prominent leader of YSR CP, resigned to the party and told that he will reveal his future plans in couple of days. As there have been rumours about Radha joining either Janasena or TDP, TDP leaders responded on Vangaveeti Radha exit from YSR CP and made some interesting comments.
Bonda Uma, Kapu leader from TDP from same region, made some interesting comments on Vangaveeti Radha. He told there is no vacancy of constituency in Vijayawada in TDP party for Radha to contest. He added that, if Radha is given MLC ticket by TDP supremo, there will be no objection from him. Bonda Uma comments reveal his insecurity about losing ticket to Radha, if he joins TDP. Uma also told that, any leader wishing to join TDP party should have discipline, indirectly poking at Radha's style of working.
Buddha Venkanna , another Kapu leader in TDP, however responded positively and told he will welcome Radha into TDP party. He also added that nobody can work under Jagan given his autocratic nature. Radha is expected to reveal his decision in next 2 to 3 days.
We will have to wait and see what decision Radha is going to take