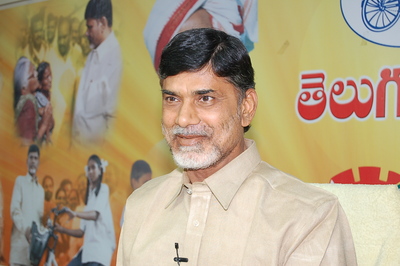 Chief ministers of Telugu states are busy convening high-level meetings with their state police. While Chandrababu is reportedly pressing their police for drawing curtains to the cash for vote scam without bringing in his name, K Chandrashekar Rao is meeting governor ESL Narasimhan and discussing the developments of the investigation.
The reports earlier said that the centre gave assurance to Babu that it would look into the matter. Now that BJP is coming under scanner over Sushma's issue, it reportedly clarified Babu that it would not intervene in the cash for vote scam issue.
On the other hand, K Chandrashekar Rao held meeting with ACB DG, AK Khan this morning. Whether Chandrababu's name would be included in the charge sheet is now becoming the topic of the town.