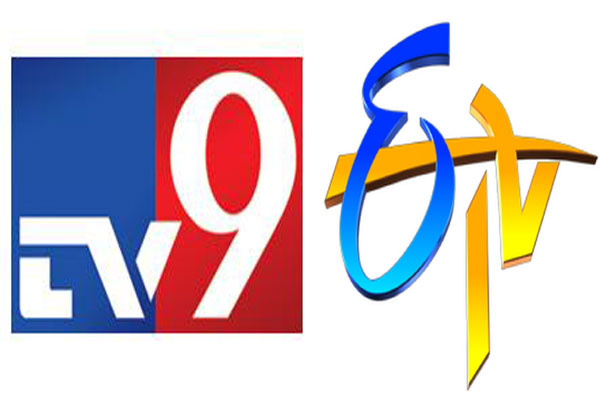 Telugu News Channels TRP ratings
(S. R. Seshu)
The media mogul Mr.Ch.Ramoji Rao has a dream of surpassing TV-9 in ratings. But, it looks to be near impossible as Ravi Praksh's TV-9 has become invincible in Telugu news media. The Broadcast Audience Research Council (BARC) of India ratings clearly shows the massive gap between the two premier news channels in the Telugu-speaking States.
While TV-9 continued to top the table with 150.4 points in week-22 ratings, Ee-TV (Andhra Pradesh) secured sixth position with 23.4 points! The worse is yet to come; the Telangana version of Ee-TV is last but one (14th position) in the table with 4.2 points. The Ee-TV (Telangana) could beat only Jai Telangana TV!
As the dynamic TV-9 proved to be the undisputed leader of the Telugu news segment, N-TV and TV-5 share the second and third spots. These are only three channels that get more than 100 points almost regularly in the heavily crowded Telugu media industry. The difference between the scores of third and fourth position channels is surprisingly huge. Visaka Group's V-6 channel, designed and propelled by a hardcore journalist, Ankam Ravi, and the first Telugu channel launched through public funding, 10-TV, are locking horns for fourth and fifth positions now-a-days.
Kapil group's HM-TV, known for impartial and ethical journalism, slid to 13th position despite the best efforts of new channel head Prof.K.Nageshwar, even as Dr.Chigurupati Jairam's Express TV positioned itself at 10th place despite having a serious financial crisis.
BARC News Channels Ratings:
Total AP+TS, TG:15+, Wk22/Wk21
All News Channels GRPs- 601/549
1st position TV9 – 150.4/150.8
2nd position NTV – 123.5/105.9
3rd position TV 5 – 117.7/110.2
4th position V6 – 52.5/44.3
5th position 10TV – 46.8/36.9
6th position ETV AP – 23.4/22.1
7th position Sakshi TV – 19.4/19.9
8th position T News – 15.8/14.9
9th position ABN – 14/12.2
10th position Express – 13.5/10.3
11th position Studio N – 6.5/6.1
12th position Gem News – 6.1/5.1
13th position HMTV – 4.5/4.3
14th position ETV TG – 4.3/4.2
15th position Jai TG TV – 2.7/2.0
In the Rabbit and the Turtle story we all know, the turtle wins the race due to the callousness and sluggishness of the rabbit. Ugh, our turtle (Ee-TV) is not able to compete even with snails in news category!