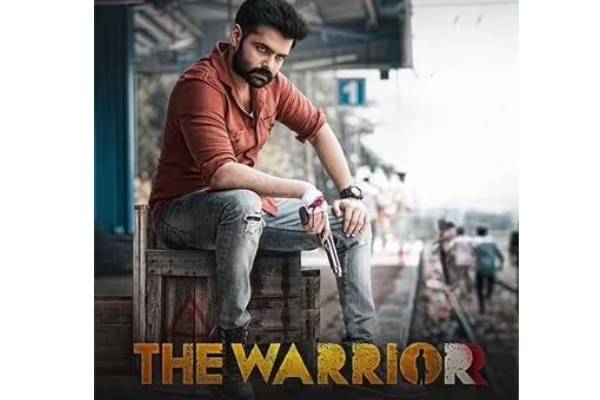 The Warriorr Movie Review
Telugu360 Rating 2.5/5
Story:
Dr. Satya (Ram Pothineni) works at Kurnool government hospital, cross paths with the local don Guru (AdiPinisetty) . Vexed with the inactive police officers who afraid to take on Guru, Dr. Satya himself becomes IPS officer. Satya is posted to Kurnool as DSP, confronts with the menacing Guru. Rest of the story deals with the Satya, Guru's actions to counter each other
Analysis:
Expectations are moderate to above the average on this film due to HIT audio. First one hour of the movie is fast-paced despite being a regular story. The director Linguswamy shows his strength dealing with mass elements mainly highlighting the villainy. Mass scenes offer some freshness from shot making perspective, but the honeymoon period is short lived. When the doctor becomes IPS, the movie goes redundant loops instead of racing up. Writing team had good opportunity to elevate the movie further as the foundation in first half was setup for the Satya Vs Guru war in second half. However, the film turns predictable and unappealing confrontation scenes spoil second half
Ram as a doctor looked innocent, and equally good as IPS officer.KrithiSetty as RJ Mahalakshmi looks wise is just okay. Color Color song is a routine hero introduction song. Audio hit songs " Bullet Song " and "whistle song" come in second half , both sets follow same color scheme anddances are good. AadhiPinisetty role is menacing as mafia don Guru. Devisri Prasad background score is not up to the mark. However, the songs are good.
Positives:
Ram,Aadhi Performance
Mass appealing first half
Three Good Songs
Negative:
Predictable story
Redundant Guru Vs Satya scenes
Verdict
'The Warriorr 'film is a mediocre one. First half of the film works for the masses, second half is not up to the mark.Ram and Aadhi did perform well. Entire movie runs on Satya Vs Guru thread, which turns as the major drawback.
Telugu360 Rating 2.5/5
Summary
Reviewer
Review Date
Reviewed Item
Author Rating