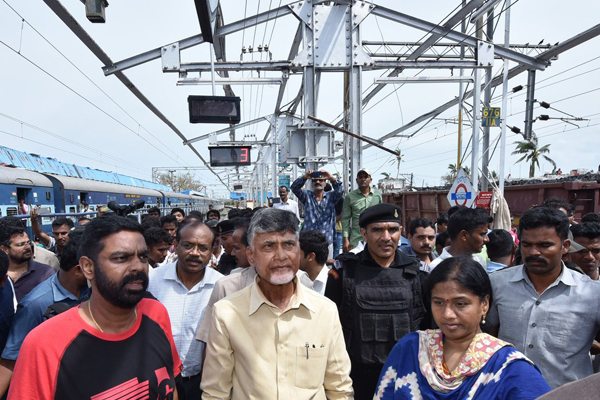 Titli cyclone left a trail of devastation in Srikakulam district and nearby border areas in the past two days as villages were marooned and cut off from the rest of the world.
AP CM Chandrababu Naidu visited cyclone-hit areas and listened to the hardships of local villagers and residents who have lost their near and dear ones along with property.
The cyclone uprooted trees and overturned vehicles including trucks on highways. Traffic is restored on Kolkatta National Highway but interior villages remained cut off from outside world.
The cyclone caused floods in rivers and streams like Nagavali and Vamsadhara in the area.
Seeing vast destruction, CM Naidu has decided to stay in Srikakulam district and oversee relief and rescue operations till normalcy is restored in people's lives there.
Because CM's decision, revenue, police and various other departments continue to be alert in their respective places to help people in their hour of need.