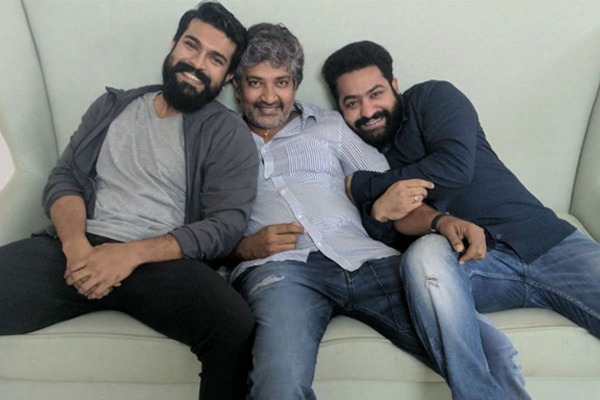 RRR needs no introduction, it is the much anticipated massive multi-starrer of NTR and Ram Charan under the direction of Rajamouli. Only the team of RRR knows when this project will hit the sets as the pre-production is taking loads of time.
RRR now is backed by SSS. Well, you might be wondering what are they but the three Ss' are the success of three men who are the pillars of RRR i.e, Rajamouli, Rama Rao aka NTR and Ram Charan.
Rajamouli's last film 'Baahubali 2' is the biggest blockbuster of all time in India while Ram Charan scored a mega hit with 'Rangasthalam' and latest is Jr NTR who backed a hit with 'Aravindha Samethe Veera Raghava.'
With success on their side with previous releases, the massive multi-starrer gets a huge confidence and it's only the matter of time that the scale of RRR's success can define. For fans it's a moment to rejoice but stay patient at least for another two years for RRR release.