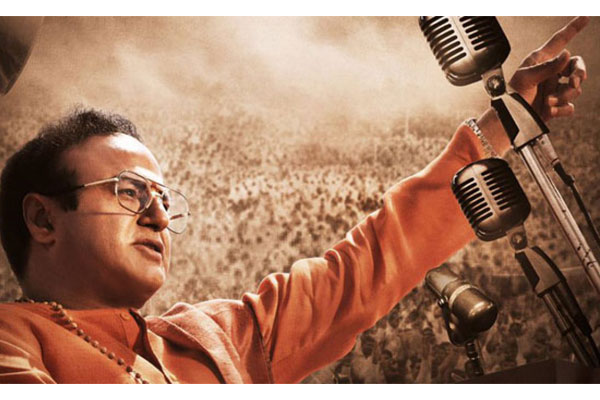 Nandamuri Balakrishna managed to sell the theatrical rights of NTR – Kathanayakudu for a whopping price of Rs 71 crores and the buyers lost Rs 50 crores after the film struggled to touch Rs 20 crores mark in its final run. Balakrishna during several stages said that he wish to produce the film as it is the biopic of his father and has not business terms related. But things changed completely after buyers quoted huge offers. The film was sold for record numbers and everyone is aware of the result.
MRV Prasad, Balakrishna's close relative and the executive producer of NTR is strict on stand and is not in a mood to compromise despite of buyers losing massive amounts. A distributor from one of the top territories paid Rs 50 lakhs less for the film before the release of NTR – Kathanayakudu.
The makers are forcing him to pay the balance amount to acquire the rights of NTR – Mahanayakudu which is something not acceptable. With buyers struggling with huge losses, the makers are not even concerned about their problems and are keen on minting money again.
All the areas except Nizam have been sold for huge prices and Nizam buyers released the film on returnable advance basis.
The makers are left in huge profits as they inked lucrative deals through theatrical, digital and satellite rights. Now they are thinking twice to just return a part of the incurred losses. This left the trade circles and the distributors in deep shock.
Using the sentiment of NTR, the makers are squeezing every penny from the distributors instead of standing as a support during this tough time.
The US distributor is left in shock with the film's performance and they are not in a mood to pay Rs 3 crores for NTR – Mahanayakudu. They already hinted the makers to offer the rights to another buyer and are in plans to take 25% offered refund.
The makers are quite calculative and they are in plans to offer less refund and quote huge prices for the second installment which will again make them mint money.
With the going buzz, the second installment will sure won't do wonders considering the season and the low buzz the film has been carrying. Hence most of the buyers are left puzzled, they are thinking twice to take a wise call before going ahead.
NTR biopic is now in talks across Tollywood for wrong terms. A bunch of loyal buyers have been shattered with the business plans of Balayya and his team.