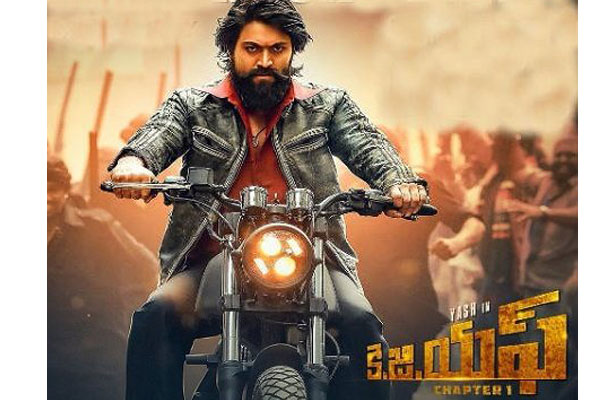 Three out of the four notable films that released last Friday are heading towards disaster at the US box office. Shah Rukh Khan's Zero disappointed the trade circles big time with its embarrassing first weekend run. Telugu films Antariksham and Padi Padi Leche Manasu couldn't attract audience because of the below par reviews and poor word of mouth. Kannada period film KGF managed to earn a respectable run in the just concluded weekend in overseas.
Zero, which started off on a slow note in overseas with $ 350 K on Friday, had an awful weekend as it collected dismal revenues on Saturday( $ 368K) and Sunday ( $ 270K). With just over $ 1M gross, the film is heading towards becoming a huge disaster in overseas.
Tollywood's first space thriller Antariksham failed to convince overseas audience as the first weekend collections are very disappointing. After taking a moderate start with $ 91K on Thursday premiers, the Sankalp Reddy directional thoroughly struggled on the next three days to set the cash registers ringing. On Friday and Saturday, the film collected $ 63K and $ 77K. By the end of Sunday ( $42K), the total gross is $ 275K. With 3 Crores at stake on Antariksham, the distributors are going to suffer a loss of nearly 2.5 Crores due to the disastrous run.
Another Telugu film Padi Padi Leche Manasu is heading towards a huge loss venture for the overseas distributor. The film started off slowly with $ 75K from Thursday premiers, but couldn't add much it's tally on the next three days as it collected $ 44K, $50K and $30K. With $ 200K, the distributor might not even recover the expenses and will lose the entire investment of 3 Crores. Both films were distributed by Nirvana Cinemas.
Kannada film KGF managed to collect decent revenues in the first weekend due to good word of mouth. After a good start with $ 62K on Thursday, the period drama took lead over Telugu releases as it collected $ 59K, $ 102K and $ 80K in the first weekend to take the tally past $ 300K.