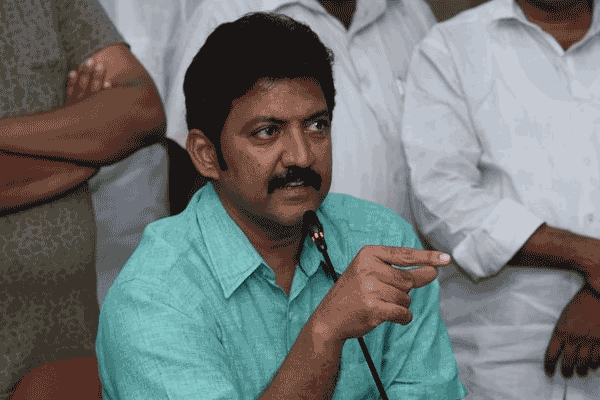 TDP rebel MLA Vallabhaneni Vamsi along with his close friend and Minister Kodali Nani met Chief Minister YS Jaganmohan Reddy at the latter's Tadepalli residence in Amaravati. Vamsi raised the issue of his resignation from MLA seat with CM ahead of the coming assembly session. For long, Vamsi is not interested to sit with the TDP members in the Assembly any more.
After resigning from the TDP, Vamsi has made embarrassing comments against Chandrababu Naidu. He even made objectionable personal comments against Nara Lokesh. Now, a situation has arisen where Vamsi has to either resign from MLA post or seek separate recognition to him as an independent MLA in the Assembly.
Vamsi has not formally joined the YCP till now. It's because CM Jagan Reddy has made it his ideological commitment not to give his party membership to any rival MLA unless he resigns from MLA post. It's not known what Jagan has advised Vamsi. CM is very much keen to support Vamsi for all his crucial support to YCP in its hour of crisis.