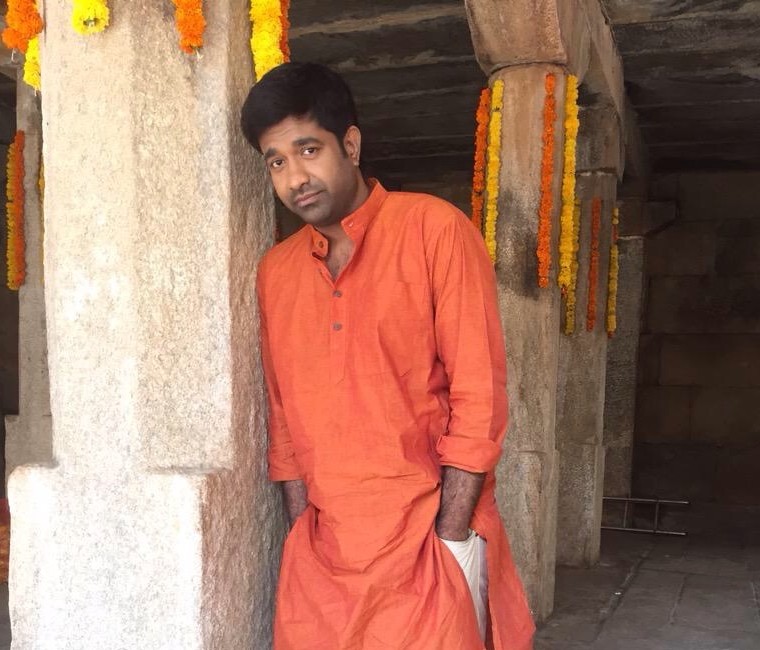 Vennela Kishore, the comedian with a whacky and spontaneous sense of humour is waiting for few of his big films to release this year and the next. He was one time a very sought after comedian, but his popularity scales dipped as he wore the director's cap. A very straight forward man, he knows where he stands today and has re arranged his priorities. He does like compliments. Who doesn't? But doesn't accept them when he knows he doesn't deserve them. In this chat with telugu360.com, he recollects those not so sweet moments that pushed him into a cocoon and says it took him some time to face the world with a fresh perspective.
Why were you angry with film critics?
I went into a shell as my directorial venture failed. There was too much criticism and I couldn't handle it. It was a walk off scene, not like 'how dare they do it'. The people were abusing me and though I took the criticism sportively, everyone were asking questions. I needed time to answer. By the time, the preview was about to take off, I knew the film was gone. The abusing on Facebook was raw and on my face. I didn't want anymore questions. I didn't meet Deva Katta for a year because I knew he would ask me as to how I can use Vennela as a prefix to my name and have the gall to spoil his reputation. I just want to know what time I need to quit. I don't want people to think or say aloud that I am torturing them.
Why didn't you pick good roles?
In Aagadu, I was there in the entire film, but there were only some scenes where I provided some humour. I am looking forward to Kshanam, a non humorous film in which I will be playing a sensible and a genuine character. I am waiting to see how the audience responds. I somehow feel my aim is to survive as long as I can. If my humour is getting monotonous and I am not getting roles that are funny, I might as well try character roles.
Your future projects?
The negotiating thing is gone. They are very direct. They tell me this is the number of days they need, that this is my role and talk about the budget they can afford. I hardly have anything to talk. Apart from Brahmanandam, Ali and Raghu Babu, there aren't any comedians for whom roles are written. I am nowhere close to such great people. I am okay but not bad. I am currently doing Vinayak, Sriwass's films. I'm in Srimanthudu and did Charan's film too. I am not getting a striking role though I am a part of all big films. In Srimanthudu, I have been given a character where I can make you laugh. I am also looking forward to Maruti's Bhale Bhale Magadivioy.
What are the risks involved despite choosing a good role?
I worked 45 days for Daruvu. It is a Ravi Teja film which had me in a full length comedy role where I played a woman and shaved my chest. I got into that styling for four days. It was a flop, a minute role and none gave me a compliment. I was told there was nothing funny in it. For Temper, I got umpteen calls. If a movie is a flop none will ever talk about it. If it is a big budget film, even though the role is small and remotely funny, I get bombarded by calls. There are umpteen people who didn't see Ala Ela which got good reviews but that too did not get a good release. When my manager says I got a 35 days character, it is a kick ass role, means I should be prepared to lose 3 films. For Vinayak's film, I lost four to five amazing characters. I am praying for a hit. If it works, I get recognition as visibility is really important.
How do you deal with flattery?
In a couple of interviews for my acting related films, they said I partially succeeded in direction. I knew they were trying to be in my good books. I told them they were not even average and were disasters. People are smart. They know everything. Why pretend I am a successful director and make a fool of myself? In my introduction video of my interview, they said he made successful films. I called them and said don't do it. My family will beat me and won't even do an AV for me. Kaalmokkutha, I need to cross maybe another decade to deserve an AV, I said.