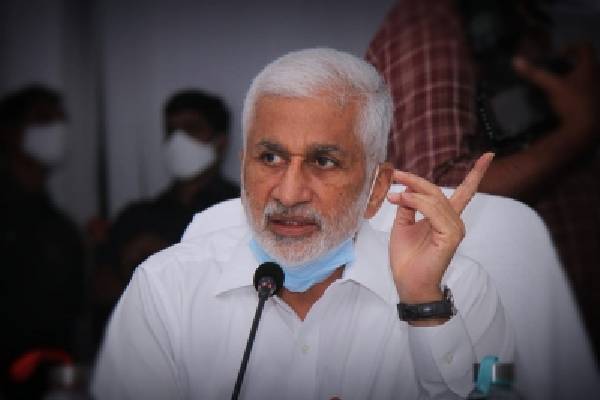 As if to answer the critics about his sudden silence, YSRCP general secretary and Rajya Sabha MP Vijaysai Reddy has begun "Praja Durbar," an interface to understand and solve the problems of the common people in Visakhapatnam. Anyone can meet Vijaysai and get their problems addressed immediately through this Praja Durbar.
According to sources close to the MP, the Praja Durbar would be on for five days a week from Monday till Friday, during which anyone can meet him without any appointment. Vijaysai will directly speak to the concerned officials and resolve their issues quickly sans any bureaucratic red-tapism. Till now, Vijaysai used to listen to the problems of only those who used to meet him with a prior appointment. Now, they can meet him during the Praja Durbar without any hassles.
Political analysts see this move as an attempt to answer the critics who claimed that Vijaysai Reddy has fallen silent these days. There was also a buzz that YS Jagan had asked him to lay off Visakhapatnam in view of the opposition from the other leaders in the YSRCP. Several MLAs and other party leaders had recently complained that Vijaysai was controlling every lever of power in Vizag and that his nod was needed for even small things.
There were also reports that he had shifted his base to New Delhi these days. However, proving all these claims wrong, Vijaysai has begun the Praja Darbar. Not just that, he has also signalled his intentions to contest from Vizag in the 2024 elections.