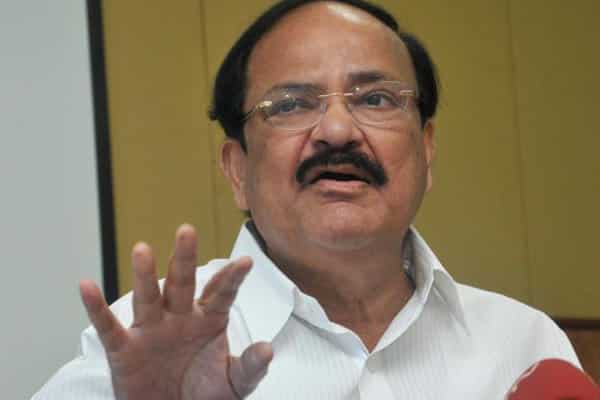 Vice President and Rajya Sabha speaker Venkaiah Naidu switched to 'Requesting Mode' to please the TDP MPs. Soon after the Budget Parliamentary sessions commenced (in Rajya Sabha), the TDP MPs rushed to the Well holding placards. They started protesting for AP Special Category and tried to disrupt the house. They demanded the house should discuss on the 'adjournment motion' appealed by them.
It looked like a herculean task for Venkaiah Naidu to put the house in order.Despite Venkaiah Naidu requesting sit in their respective places, and respect the house's traditions, and stating that he would like to make a critical announcement, no one heard to his announcement.
He further stated that, if the members do not like his speech, they can continue their protests.
'Please Telugu Desam also… Hello… Venkatesh, Mohan Rao, Madam, please… Ramachandra Rao… please go to your seats. I just need few minutes… please', said Venkaiah Naidu.
He further appealed that, no one should make any protests while sitting in their seats.
It also only then, the TDP MPs have gone back to their seating positions.