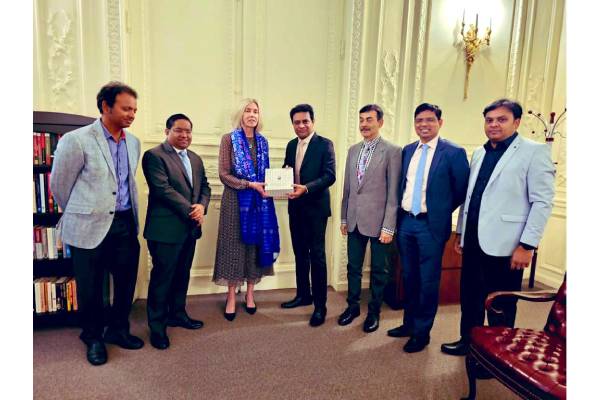 KTR has met Alexandra Carter, Senior Vice President of Finance at Warner Bros. They agreed to set up an IDC (International Development Centre ) in Hyderabad by providing employment to 1200 in the first year and will have further expansions in the coming years. This partnership will give a promising future in Hyderabad. Warner Bros. Discovery has impressive brands like HBO Max, CNN, TLC, Discovery, Discovery Plus, WB, Eurosport, Cartoon Network, Cinemax, Pogo, Toon cart, Quest and Animal Planet.
Hyderabad Centre is going to be the next strategic hub for Discovery operations. This investment also helps them to get the potential market for the company in India.
KTR took Twitter and wrote, "Thrilled to announce the grand entry of global media powerhouse "Warner Bros. Discovery" into the entertainment realm of Telangana! Hyderabad is set to witness the launch of their incredible IDC, a hub of creativity and innovation, with a whopping 1200 employees in the first year alone! This milestone marks a significant step towards their expansion plans. Warner Bros. Discovery, a premier global media and entertainment company, offers audiences the world's most differentiated and complete portfolio of content, brands and franchises across television, film, streaming and gaming. Their impressive portfolio includes HBO, CNN, TLC, Discovery, Discovery Plus, WB, Eurosport, Animal Planet, Cartoon Network, Cinemax, HGTV, and Quest. Collaborating with such industry giants promises groundbreaking ventures that will shape the future of media and entertainment sector in Telangana. Just finished the meeting with @warnerbros leadership at New York.