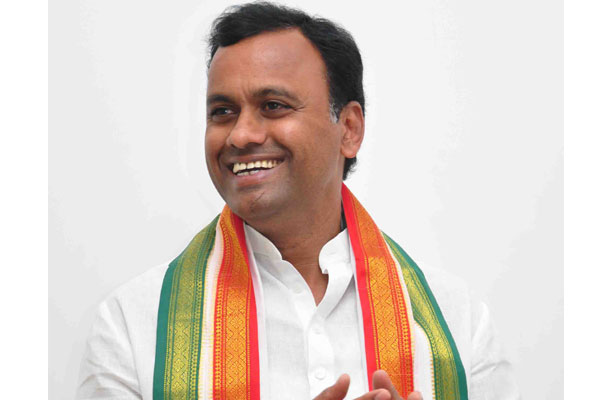 Hyderabad: While ruling out joining TRS, Komatireddy Rajagopala Reddy said that Komatireddy brothers were not cowards and wouldn't yield to pressure tactics of Telangana chief minister K Chandrashekhar Rao. Hence, the question of leaving Congress doesn't arise, he asserted, while adding that "well pull KCR into Cognress fold if needed."
Rajagopala Reddy won from Munugodu Assembly constituency in the recent elections, while his elder brother Komatireddy Venkata Reddy lost. Reddy condemned the reports that he would join TRS anytime.
"Becoming minister or holding important positions in the government are not my priority areas, but fulfilling the wishes of public. I'll strive to get the things done for Munugodu constituency. During the TRS ruling, nothing was done. TRS party won by tampering EVMs only, but not by votes of people," said Reddy.