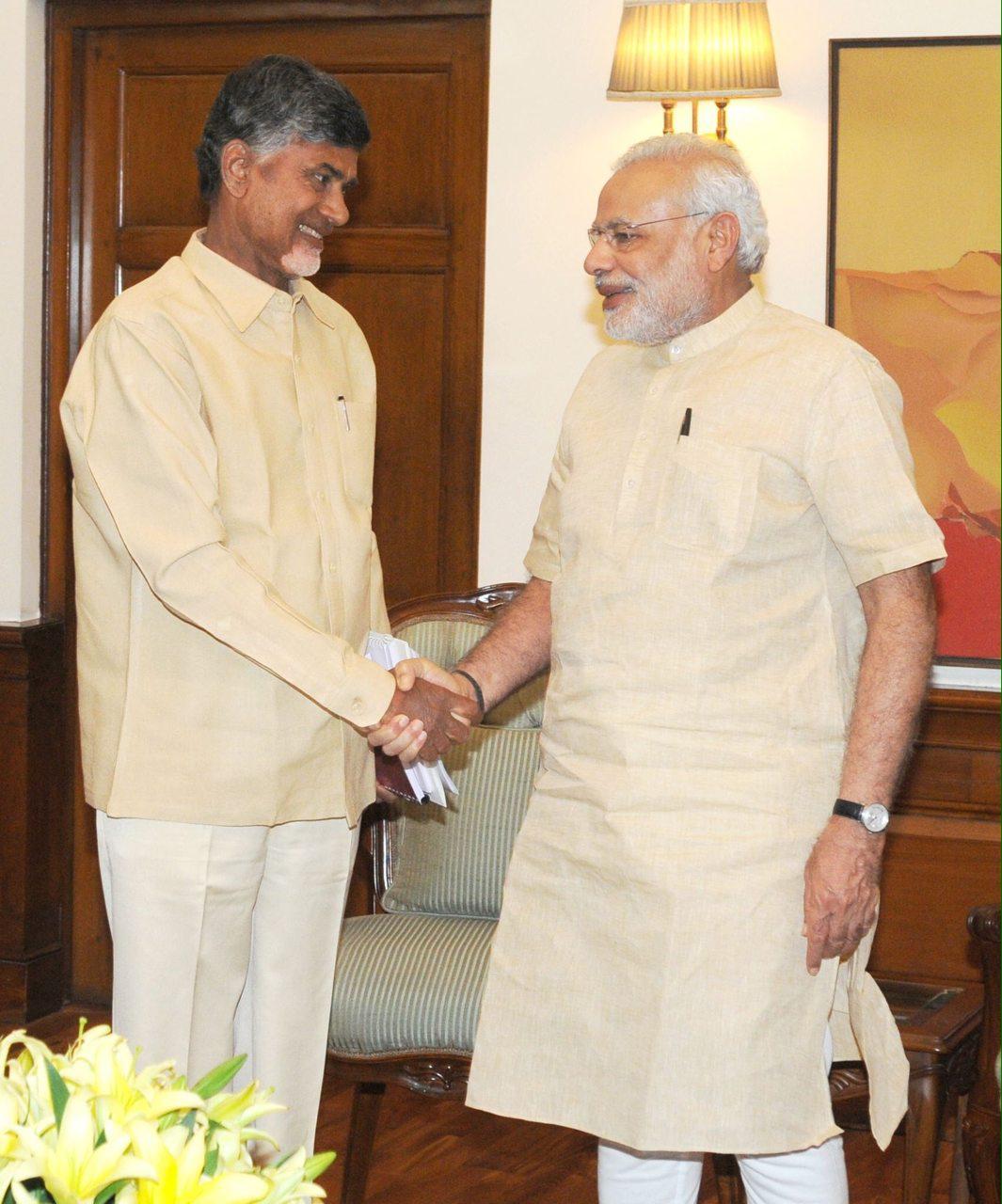 Humor at critical times outwardly looks jarring. Critical times are no laughing stuff. It warrants all serious contemplation. The general understanding is that one must sympathize with the person involved in troubles.
It's critical time for chief minister Naidu for he finds himself in a mess of his own making- the cash-for-vote. The sordid drama made the joy of performing the Bhumi Puja for 'world class 'capital for Andhra Pradesh short lived.
The sword of being summoned by T-ACB is hanging above his head. Chances of his name appearing in the FIR look bright. He is knocking at the doors of Centre for help. A critical moment for Naidu, indeed.
But comedians too take their art seriously. They argue that comedy or humor is not time out from real life, rather it is part of the life, critical or otherwise. Comedy, as it springs out of life, expresses a stubborn refusal to cave in under the weight of hard times.
This correspondent happened to witness such a comic scene seriously enacted by some TDP leaders this morning.
A couple of senior TDP leaders, who hold important positions in the government, are seriously discussing who could be 'Panneerselvam' of Chandrababu Naidu.
Panneerselvam is the guy whom AIADMK Jayalalitha appointed chief minister when she had to resign on moral grounds following the court convictions. Panneerselvam is embodiment of loyalty in Indian politics.
The point in the debate of TDP leaders is that what if Naidu steps down following his implication in the cash-for-vote case by Telangana government.
There has already been speculation among the well-wishers of Naidu that Lokesh is the best bet.
They are sure that Naidu would not stay a minute on throne if his name is included as accused.
According to an ardent supporter, he would not only step down, but also vacate Kuppam assembly seat to do electoral Agnipravesham and to reemerge blame-free like Sita of yore.
They are sure that this all will happen in case Naidu's trip to Delhi does not produce any way out.