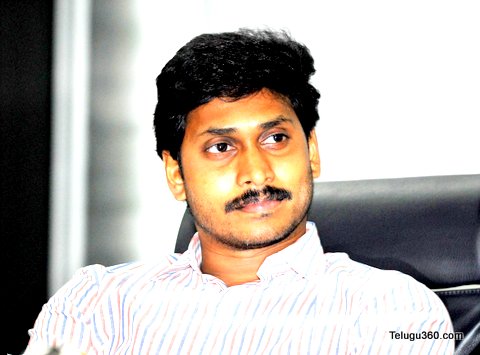 The cash-for-vote scam is now becoming a powerful tool for the opposition YSRC in Andhra Pradesh. The leader of opposition in Andhra Pradesh assembly, YS Jagan shifted his base to the national capital on Friday.
He has reportedly met the key leaders on Tuesday and is set to meet a few more, including the union home minister Rajnath Singh on Wednesday evening.
Jagan has been reportedly appealing to the Centre that Chandrababu Naidu be made accused number one (A-1) in cash-for-vote scam.
Briefing the media post meeting, Jagan questioned as to why no action has not been taken on Chandrababu Naidu despite strong evidence supporting his involvement in the bribery case.
He went on to say that the media and people of the nation should come together to fight this issue. He further questioned as to how much money would be involved in the entire episode.
Jagan even demanded that Chandrababu Naidu, owing to these allegations should resign as the chief minister, and in case if he doesn't resign he must be forced to do so.
Lok Satta party chief, Jayaprakash Narayan too responded to the issue and questioned if Chandrababu Naidu would resign in case it's ascertained the voice on record was that of Babu.
It looks like YSRC got a strong reason to bank on this alleged scam even in the next general elections.