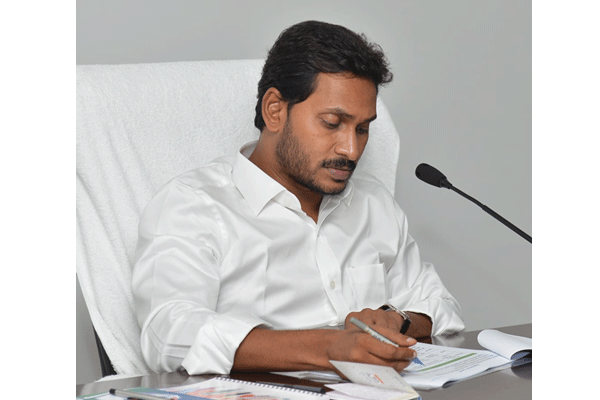 These days, there is an all-round attack from all opposition parties on the blackmarketeering, high prices and shortage of sand in Andhra. CM Jagan is facing non-stop protests and criticism from TDP, Jana Sena, BJP, Left parties and even leaders like Mudragada Padmanabham.
Despite all this, CM Jagan is choosing to act as if there's no crisis at all. His Ministers are not even bothering to show any sympathy for construction workers who are commenting suicides due to lack of work since Jagan came to power. Why is AP CM so unkind towards workers now? He is not the same leader who hugged, touched heads, rubbed cheeks and took selfies with poor people during his pre-election massive Padayatra.
In the eyes of common voters, Jagan is now a CM who has neither given them promised Navaratnalu welfare cash nor created work opportunities to earn their daily meals. Why is YSR son sacrificing his and his family image just for the sake of easy money from sand mafia? Analysts say that CM Jagan has become a victim of his own ill-advised strategies. YCP MPs and MLAs spent more money than the then ruling TDP candidates in last election. Sand mafia is now the immediate hope to recover those election investments. What more, theiy want to amass more money to meet next election costs.