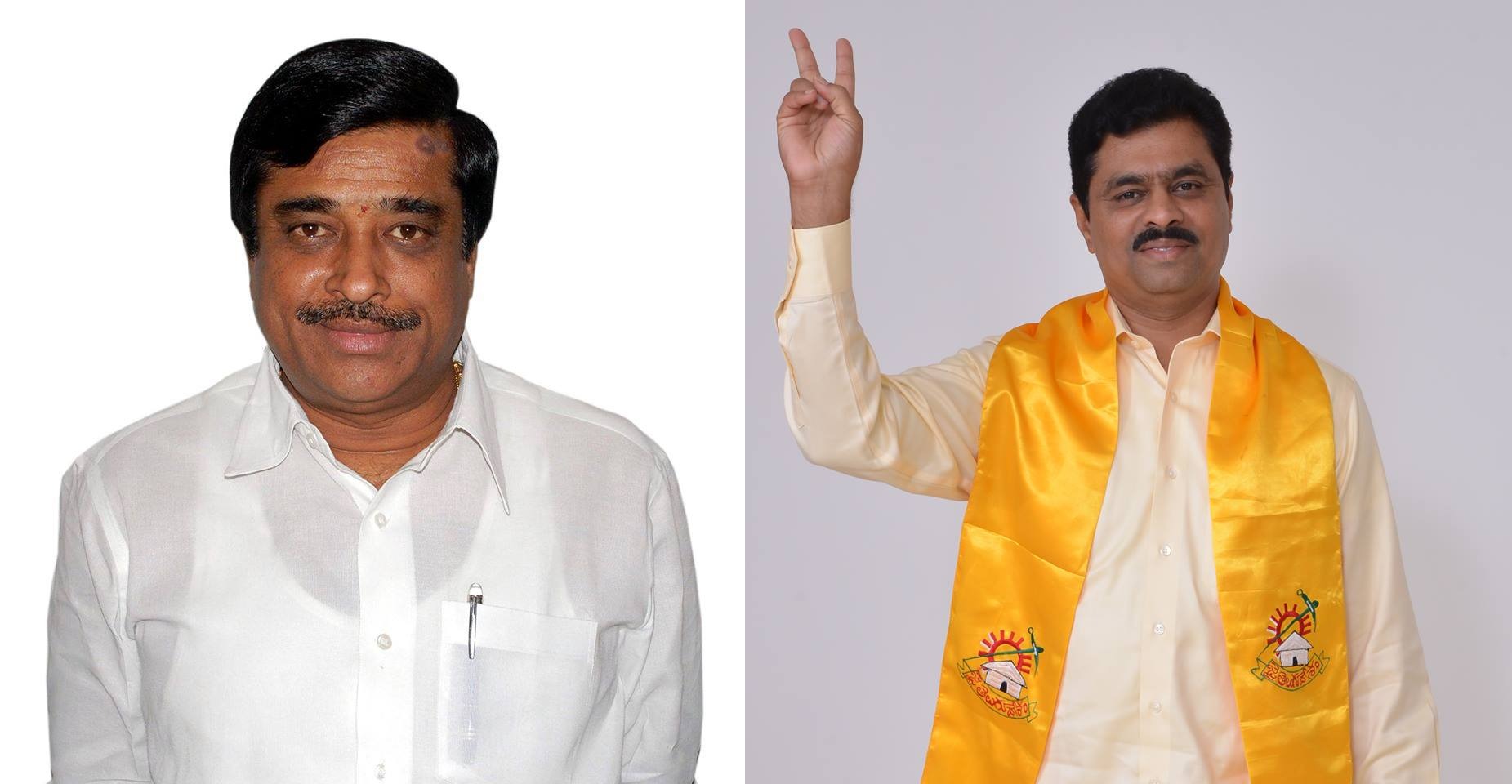 What surprised many in the constitution of Telugu Desam party central committee and two committees for Andhra Pradesh and Telangana is conspicuous absence two important aides of boss Chandrababu Naidu. Till the other they were everywhere. Media reported them as leaders who matter most in the party. They were touted as the members of Naidu's kitchen cabinet. They followed Naidu like shadow- if Naidu is in Delhi they somehow manage to find themselves in the Naidu's delegation that meets the PM and other ministers. If Naidu is abroad, even though they are not part of the official delegation, they are seen in the company of Naidu. Now, for some inexplicable reason, they could not make it to any committee of TDP.
They are Rajya Sabha MP CM Ramesh and the Andhra Pradesh special representative in New Delhi Kambhampati Rammohan Rao. They are the members of the most influential power pack in the party immediately after the 2014 election, the other members being YS Chowdary and P Narayana. The general belief among the political circles is that CM Ramesh used to deal with the "deals" with the important leaders who wanted to switch over to TDP from other parties, especially in Rayalaseema. Khabhampati used to be in-charge of external affairs that collecting information from New Delhi and organizing important meetings in Delhi etc. The power pack used to surround Naidu always. Everybody believes that Naidu would take them into confidence in all important matters.
Critics called them gang of four. Now the power pack seems to have been broken. Only member of the team remains most trustworthy to Naidu is municipal administration minister P Narayana, who is not known to impose his presence anywhere. Narayana, the only aide of Naidu who became minister even before becoming MLC, is not a businessman like the others three, who have varied interests. Narayana though owns many educational institutes, doesn't like to wear too many hats like Khambampati, Ramesh and YS Chowdary (union MOS science and technology). Though Narayana is the only minister of Naidu's cabinet who is seen prominently in media, his presence doesn't cause misgivings in the minds of people. But, the TDP grapevine has a lot to tell about Ramesh and Kambhampati. It says that Nara Lokesh, who is now in charge of organizational matter, is said to have been unhappy with their political activities in Delhi. The charge, according to grapevine, against them is that they are moving too closely with BJP leadership and defending the party beyond the brief of the TDP.
In fact YS Chowdary's inclusion in the politburo is also a surprise given his strained relationship with Naidu. Many cite shifting of IRS officer Venkaiah Chowdary from the high profile post of OSD to chief minister Naidu to industries department as the indication of fall of YS Chowdary. Telugu media says the CM also clipped the wings of Parakala Prabhakar, advisor to government( communication), who is also a nominee of YS Chowdary.